Easter in Miami 2017
Lively Egg Hunts and Parades, Luscious Brunches, Uplifting Services...
Easter Sunday is on April 16, 2017
Easter in Miami is full of Hoppenings, from bunny crossings and baskets of eggs, chicks and carrots, brunches and breakfasts, parades and festivals.
And let's not forget Jesus is the reason for the season, wonderful services await.
Here are this year's most popular Easter events in Miami.
"Easter At The Farm" at Pinto Farm
Visits with the Easter Bunny and Easter Egg Hunts on top of the year-round activities... pony rides, petting zoo visits, tractor rides, and paddle boat rides...
When?: Saturdays and Sundays April 1-2, 8,9, Fri - Sun April 14, 15, 16, 2017
Where?: Pinto Farm at 14890 SW 216 St Miami, Florida 33170
How Much?: General admission Easter at the Farm with Unlimited Rides $19 all ages (1 and under FREE) Check Groupon offers $23 for two, $44 for 4
More info: www.pintofarm.com
Jungle Island Easter Eggstravaganza
Jungle Island's Easter Eggstravaganza "Mega Egga" is truly spectacular with over 50,000 eggs and more than 800 pounds of candy!
What else? Besides the three days of continuous egg hunts, there will be visits with the Easter Bunny, acres of bounce houses, arts and crafts, rides, music...
When?: Friday to Sunday, April 14 - 16, 2017 - 10:30 am to 4:00 pm (Park hours from 10:00 am to 5:00 pm)
Where?: Jungle Island at 1111 Parrot Jungle Trail, Miami, Florida 33132
How Much?: General admission: Adults $39.95, Children (3-10) $32.95 Plus tax. Parking $10
More info: www.jungleisland.com
Egg Safari at Zoo Miami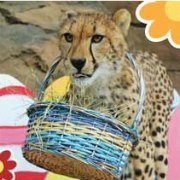 It's a magical day at Zoo Miami with continuous egg safaris, fun activities, the Easter Bunny and more for kids 12 and under
And even more fun than hunting for eggs, is watching the animals hunt for their own treats. In honor of the holiday, the animals also get their special treats: the chimps and gorillas get hard-boiled Easter eggs, the African elephants get their coconut easter eggs, meerkats get painted treat boxes...
When?: Saturday and Sunday April 15 - 16, 2017 - 11:00 am to 4:00 pm. Zoo members hunt early at 10 a.m.
Where?: Zoo Miami at 1 Zoo Boulevard, 12400 SW 152 Street, Miami, FL 33177
How Much?: General Admission Adult $21.95 Children (3-12) $17.95. Parking FREE.
More info: Egg Safari at Zoo Miami
The Little Farm Easter Egg Hunt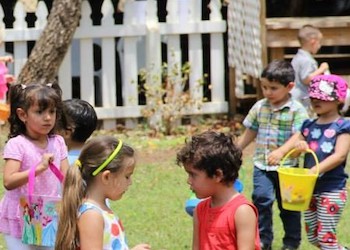 What?: Petting Zoo, Pony Rides, Egg Hunts... two hours of activities
When?: Saturday April 15, 2017 - 9:30 am, 12:00 noon, 2:30 pm, 5:00 pm
Where?: The Little Farm: 13401 S.W. 224 Street, Goulds, Florida 33170
How Much?: $20 per child, adult $10. Reservations are required. Refreshments will be available at additional cost.
More info and tickets: The Little Farm Egg Hunt
Bunny Palooza at the Miami Seaquarium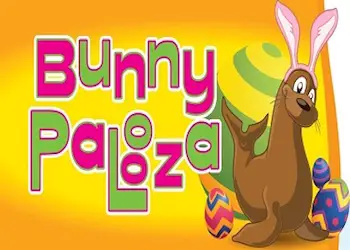 Bunny Palooza is back at the Miami Seaquarium. This is one of the largest Easter events in the city!
A hip-hopping weekend featuring continuous egg hunting throughout the day, the largest Easter Parade in South Florida, and no less of 5 acres of unlimited rides, slides and bounce houses... And of course, daily visits from the real, live Easter Bunny.

When? Friday through Sunday April 14 - 16, 2017
Where? Miami Seaquarium, 4400 Rickenbacker Causeway, Miami, FL 33149
How Much? General Admission: Adults $44.99 Children (3-9) $34.99 plus tax
More Info: Miami Seaquarium
Easter Sunday Mass and Services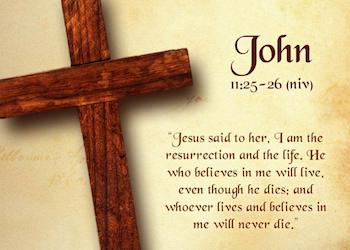 Awe-inspiring choirs, uplifting organ music, and the sweet fragrance of Easter lilies filling the church, Easter Sunday Mass is a lovely experience as all our places of worship and the communities go out of their way to welcome and share in the spirit and purpose of the Easter celebration.
Easter Sunday is on April 16, 2017. Here are some places you can attend Easter Sunday Mass in Miami:
Easter Sunday Brunch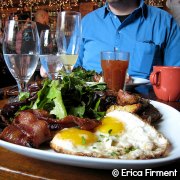 Bottomless mimosas, spicy Bloody Mary's and a smorgasbord of tantalizing dishes from well-loved brunch staples to out-of-the-ordinary brunch specialties, and the atmosphere? Certainly anything from homey and quiet to beachfront and lively, Miami is definitely not lacking.
Here are some great places to try that are rocking the Brunch scene in Miami. And remember, reservations are a must on Easter Sunday.