Miami Beach Centennial
One Hundred Years... And a One Big Hundred-Hour Bash!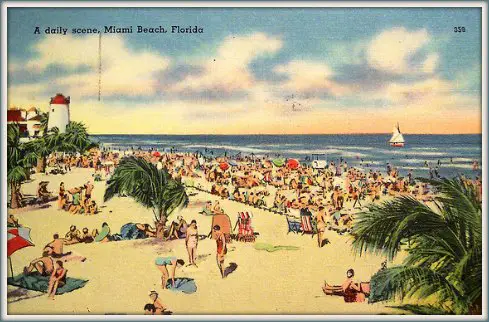 As Miami Beach turns 100 this March, the city is going all out to honor our beautiful town. The city is coming together to celebrate, and celebrate big.
It has been a wonderful journey since the day the city incorporated on March 26, 1915, and one hundred years later the celebrations will culminate on this date with a FREE daylong oceanfront music festival featuring our very own local celebrities: Andrea Bocelli, Barry Gibb, Gloria Estefan, Wyclef Jean and many more.
Leading up to the main event is the 100 Hour Celebration, all free...
Let the countdown begin!
One Hundred Hour Celebration
These are some of the events that have been announced by the City of Miami Beach, there's fashion, cars, sport and fitness events, a 100-couple wedding ceremony, a U.S. citizen swearing in ceremony... It's all happening from March 22-26, 2015. All events are open to the public and are free unless stated otherwise.
Shaun T Fitness Demonstration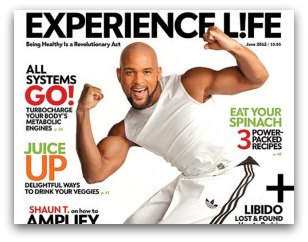 Shaun T will kick off the celebration with a workout in the park, come and join the INSANITY!
When?: Sunday March 22, 2015 - 8:00 am to 9:00 am
Where?: Lummus Park 8th Street and Ocean Drive
Concours Car Show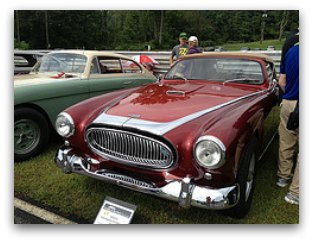 Some of the most elegant cars will be showcased on the grounds of the Miami Beach Golf Course.
When?: Sunday March 22, 2015 - 11:00 am to 5:00 pm
Where?: Miami Beach Golf Course
Tickets: General Admission $40
Parade to Ocean Drive and awards ceremony: 5:00 pm to 8:00 pm
More Info: www.miamibeachconcours.com
Celebration of Fashion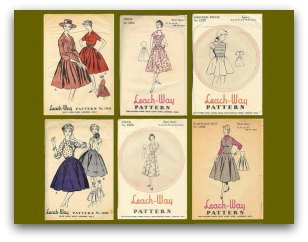 A 100-Year Retrospective...
Fashion through the years...
Trends... History...
A most exciting and diverse period.
When?: Sunday March 22, 2015 - 6:00 pm to 11:00 pm
Where?: Lummus Park 8th Street and Ocean Drive
Wedding Ceremony on the Beach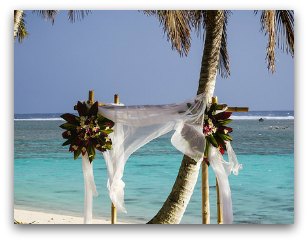 100 couples will be married on the beach by Mayor Philip Levine. Couples can register at (305) 673 7577. As of this writing, there are still spots available!
You need to secure a marriage license in advance.
When?: Monday March 23, 2015 - 2:00 pm to 4:00 pm
Where?: Lummus Park 8th Street and Ocean Drive
Jackie Gleason TV Marathon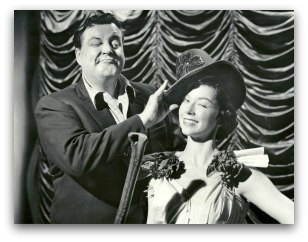 Jackie Gleason, a pioneer of television comedy, was famous for broadcasting from Miami Beach. Enjoy a marathon of his programs which will run at the Fillmore.
When?: Monday through Wednesday March 23-25, 2015 - 5:00 pm to 8:00 pm
Where?: The Fillmore, Miami Beach
Miami Beach Documentary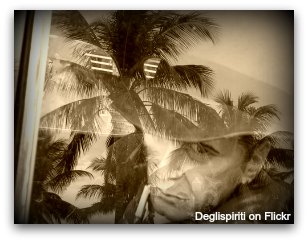 This is a WALLCAST™ event, a striking use of visual and audio technology on a soaring, 7,000-square-foot projection wall.
When?: Monday March 23, 2015 - 8:00 pm to 9:00 pm
Where?: Soundscape Park at the New World Center
"Let's Get Astrophisical"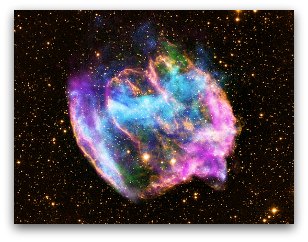 By Dr. Fiorella Terenzi, a professor of astrophysics at Florida State University will delight visitors with music made with space-inspired sounds
When?: Monday March 23, 2015 - 8:00 pm to 10:00 pm
Where?: Lummus Park 8th Street and Ocean Drive
World Class Tennis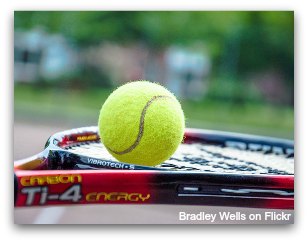 Tennis clinics, exhibitions and party
When?: Tuesday March 24, 2015 - 2:00 pm to 9:00 pm
Where?: Lummus Park 8th Street and Ocean Drive
Naturalization Ceremony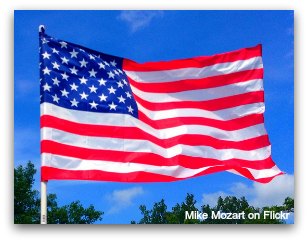 100 New American citizens will be sworn in.
When?: Wednesday March 25, 2015 - 10:30 am to 11:30 am
Where?: Lummus Park 8th Street and Ocean Drive
Food Truck Music Fest
Music and food!
When?: Wednesday March 25, 2015 - 5:00 pm to 10:00 pm
Where?: North Shore Bandshell - Collins Avenue and 72nd Street
The FREE Ocean Front Concert
The big day, Thursday March 26, 2015 is of course full of happenings, starting with the Beach Oasis Party early on and culminating with the main event, the open air ocean front concert featuring some of Miami's best: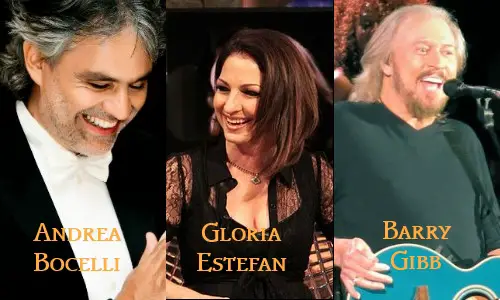 Andrea Bocelli, Gloria Estefan, Barry Gibb, among many other Miami and Miami Beach celebrities will be getting together for a concert to honor the City of Miami Beach, and for the delight of all of its residents.
Details are still trickling in, but what has been announced is already phenomenal:
DJ Irie, the official DJ of our Miami Heat
English guitarist and singer songwriter Dave Mason
Grammy award-winning Jon Secada
Jamaican Reggae artist Ky-Mani Marley
Popular jazz performer Nestor Torres
Miami Beach jazz vocalist Nicole Henry
Jamaican reggae band Third World
Officially the "Hard Rock Rising Miami Beach Global Music Festival 2015", the line up also includes Wyclef, Flo Rida, Mariana Vega, Cabas, Marlow Rosado, Fantine, Terrell Carter, Kēvens, Afrobeta, and more are still signing up for the big bash!
This is a FREE Concert, but there will be "preferred" seating available for Miami Beach Residents, and paid General Admission. You must pre-register for these.
Tickets for Miami Beach residents and General Admission are available now. The paid admission starts at $55 and goes up to $1000.
When? Thursday March 26, 2015 - Beach party starts at noon, concert at 5:00 pm until Midnight
Where? Lummus Park at Ocean Drive and 8th Street
How Much? FREE Beach Viewing Area (waaay in the back), reserved General Admission $55-$1000. Find Tickets. To Order Tickets by Phone Call (877) 987-6487 from 8:00 am to 10:00 pm
For more info and detail line up check out the official site at www.miamibeach100.com
More Centennial Celebrations
Miami Beach: The Best 100 Years Photo Contest
Sponsored by the Miami Beach Visitor and Convention Authority, anyone can enter this photo contest to celebrate 100 years of this great city.
Simply enter your favorite original or vintage photo of what's special to you of Miami, things, people or places!
You upload the photo to the MBVCA Facebook page
The photos with the most "likes" will be chosen as semi-finalists and there are some great prices for the winners: a GoPro Hero4, an iPad mini, a Visa Gift Card for $200.
Contest is running now and ends at 11:59 pm on March 27th, 2015.
Miami Beach: 100 Years 100 Photos
A photo exhibition by the prestigious venezuelan photographer Johnny Arraiz that projects to both tourists and locals the magic that Miami Beach, has to offer, through multiple facets as a metropolitan, fashionable and cosmopolitan city, full of fun, glamour and modern architecture.
When? March 22 - 26, 2015 Extended through May 31, 2015!
Where? The Art Deco Museum, 1001 Ocean Drive, Miami Beach FL 33136.
How Much? FREE
More Info: Johnny Arraiz - 100 Years Photo Exhibition