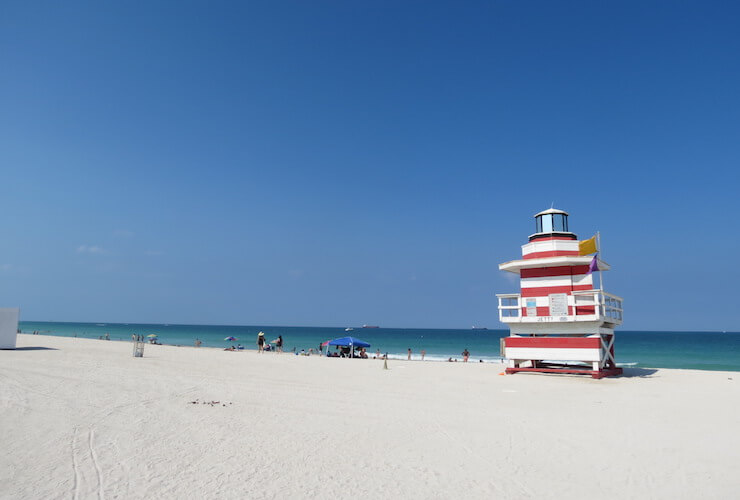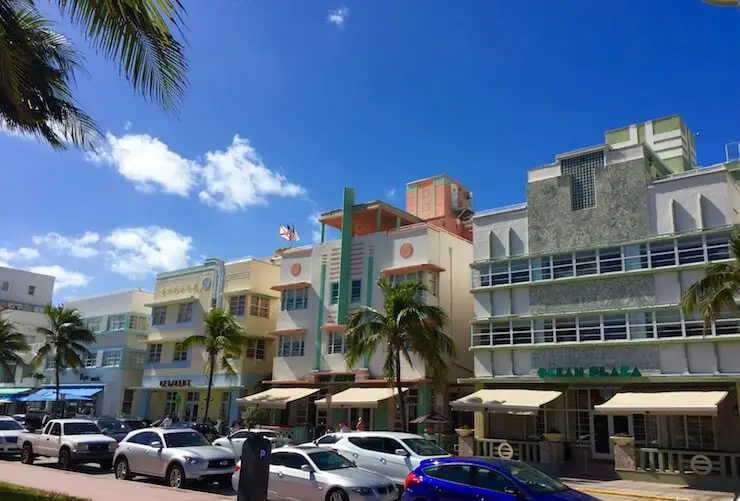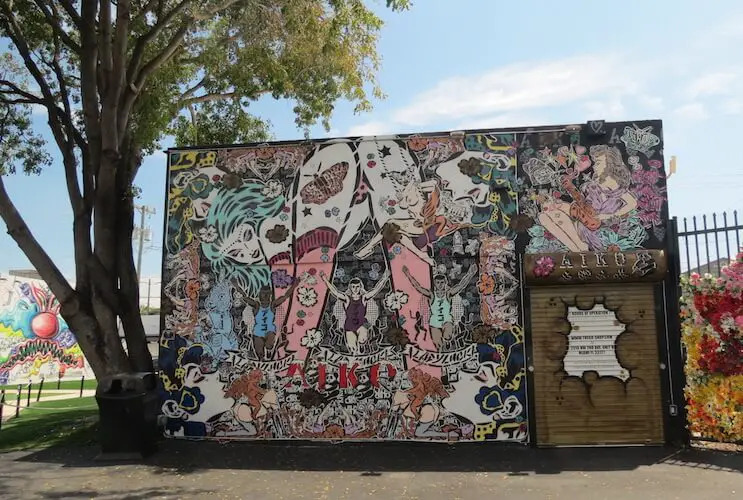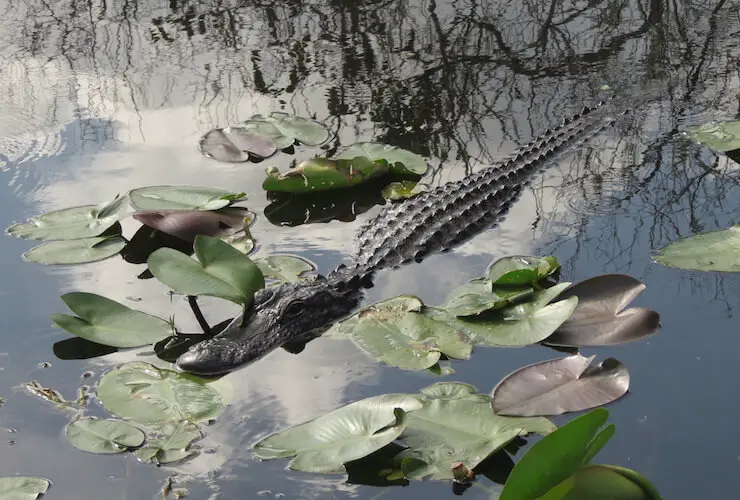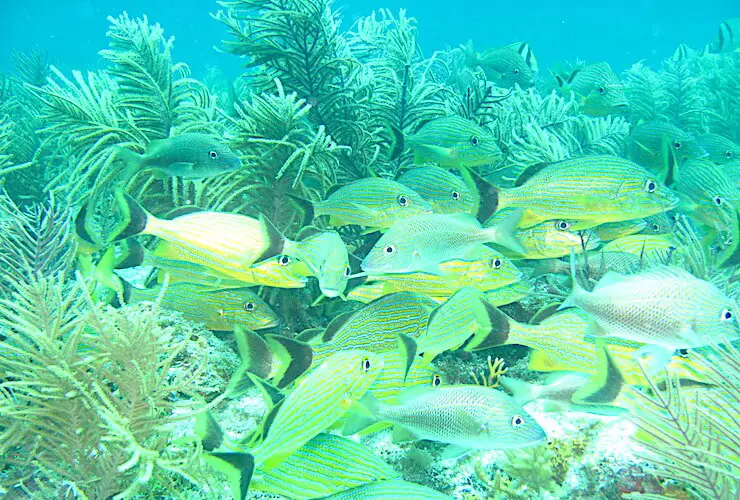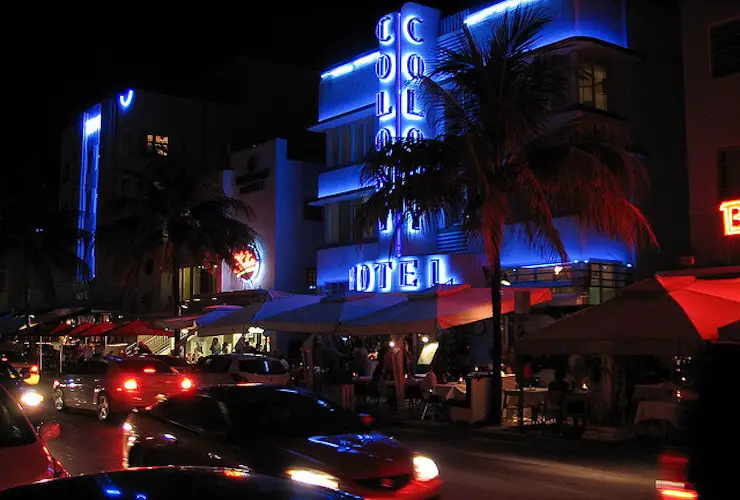 The wide range of Miami tourist attractions center around an invigorating mix of astounding natural beauty, chic entertainment, and a thriving arts scene.
For ocean lovers, the pull goes beyond the beautiful beaches. There is the sailing, fishing, boating, snorkeling, scuba diving, paddle boarding, or just sunning and people watching for the more sedate.
For art, culture and architeture enthusiasts, Miami's Art Deco District and the many festivals and events held throughout the year are not to be missed, neither are the burgeoning newer neighborhoods with their street art murals, designer shopping, and trendy restaurants.
And you never have far to go to enjoy the beauty of nature. Two National Parks are at Miami's doorsteps: Everglades National Park and Biscayne National Park which combined with the many State and County parks offer many ecosystems and natural habitats from mangrove forests to underwater reefs.
The abundance of entertainment options in Miami is legendary, ranging from exciting sports events to stylish fabulous clubs.
So enjoy the many MiamiScapes that our city and surroundings offer, whether it is a relaxing day at the beach... a morning exploring the rich vastness of the Everglades... a couple of hours taking in our fantastic art deco architecture... a couple of days escaping to the gorgeous string of islands of the Florida Keys... or a night out checking out the latest South Beach spots...
There will always be something to draw you back, again and again...
Top Miami Attractions And Things To Do
"Top" of course is relative, for some people the "top" attraction is the shopping, for others the beach, for others the nature or the food and so on... or all of the above. So here is a sample of our favorite things to do, you can mix and match and create your own "top" list... Let's MiamiScape...
Our Beaches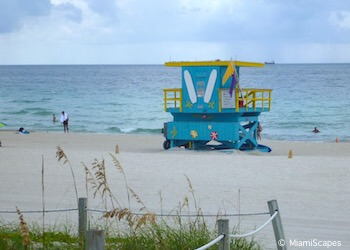 There are several beaches lining miles of coastline along the city and the small islands or "keys" that surround it.
Each one is different in its own way, there is "family-friendly" Crandon Park Beach, "ritzy and trendy" South Beach, and "clothing optional" Haulover Beach, for example.
Beaches are free for all to enjoy, although there might be a parking fee at some of them.

The Art Deco District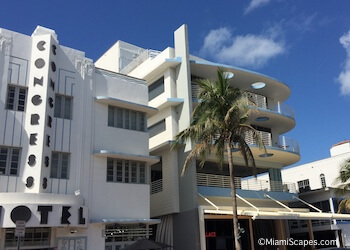 A must for art deco and architecture lovers. Over eight hundred buildings from the 1920's 30's and 40's in their signature pastel colors, tropical relief decors, nautical motifs, glass block windows and neon signs...
They are a tribute to Miami's 20th century design and creative trend, lining one of the world's most spectacular shorelines and beyond.

Vizcaya Museum and Gardens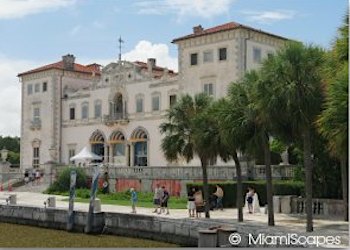 The Vizcaya Museum and Gardens is a majestic estate located on a beautiful setting right on Biscayne Bay.
Built in the Italian Renaissance style and housing an outstanding collection of furnishings and art, this architectural wonder and its magnificent gardens blend in the South Florida landscape to offer a breath of fresh air from the congestion of modern Miami and the neon ritziness of South Beach just minutes away.

The Florida Everglades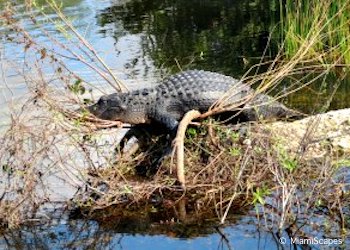 First thing that comes to mind is perhaps alligators and airboat tours... but the Everglades are about so much more...
The diversity of ecosystems and habitats is staggering. From salt and freshwater estuaries, to sawgrass marshes and wetlands, mangrove swamps and hardwood hammocks, they all provide unique habitats for an abundance of wildlife and plant species.
A starting point for exploring are the National Parks. There is a range of activities and things to do, boardwalks and trails, boat tours, biking, camping...

Bayside Marketplace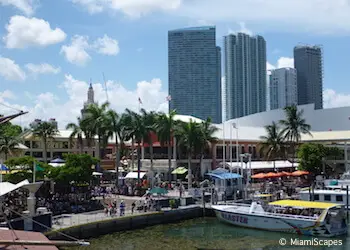 Bayside Miami or the Bayside Marketplace is a combination shopping-mall-marina-dining-entertainment center all rolled into one complex in the heart of Miami and overlooking Biscayne Bay.
Besides the splendid views, this is probably one of the easiest places to catch one of the many boat tours around the city and the bay.

Biscayne Bay Cruises and Boat Tours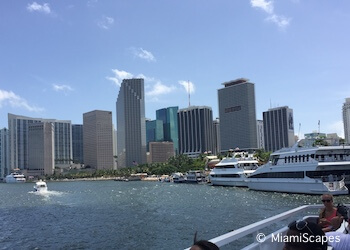 A Biscayne Bay Cruise is an excellent way to enjoy some of the most spectacular views Miami has to offer.
Since the city is blessed with fabulous weather year-round, enjoying the sights from the water on a tropical sunny day is always a pleasant way specially for first-timers to discover our beautiful coastline and experience the pulse of the city.

Street Art at Wynwood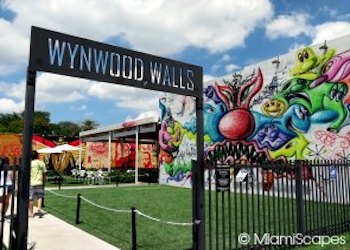 Wynwood is an emerging neighborhood in a decaying part of town that has been revitalized and is transforming the art scene in Miami.
Wynwood is best known for its street art and splashy murals... an "outdoor museum", and over 70 galleries and counting that are at the cutting edge of contemporary art and just plain creativity.

Our State and National Parks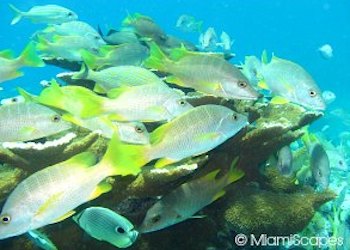 Abundant wildlife, fantastic scenery and world-class outdoor and recreation facilities are just a few reasons to visit one of our many State and National Parks.
We are blessed to have many incredible adventure opportunities at our doorstep offering a multitude of trails, beaches, natural preserves, historic monuments, underwater reefs...

Theme and Amusement Parks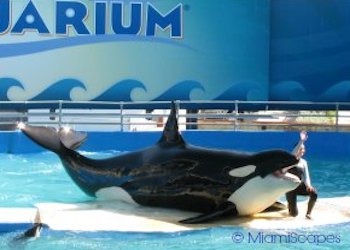 Marine Life... Safari on Wheels... Wild Animals... Splash Parks... Encounters with Lemurs... Dolphins... Baby Tigers... Feeding the Giraffes, Rhinos, Seals...
Our fantastically unique theme and amusement parks have it covered. Some are just around the corner, some are a bit further but definitely worth the drive!

Check them out:
Miami Day Trips and Multi-Day MiamiScapes...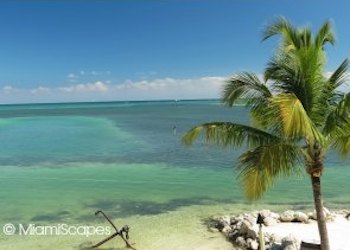 We have some fantastic road trips right at our doorstep...
Through a sparkling chain of little islands interconnected by bridges to the southernmost point in the country... or up the coast to the home of the Space Shuttle and further to Orlando to the land of Mouse... Up for a little reggae and Caribbean spirit? The Bahamas are a short ferry ride away!

Very popular MiamiScapes:
Coming Up: Hot Tickets Now On Sale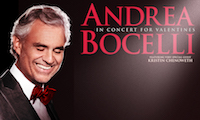 Hard Rock Live at the Seminole Hard Rock Hotel
December 16 - 17, 2023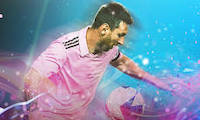 The Hangar at Regatta Harbour, Coconut Grove
April 25 - June 30, 2024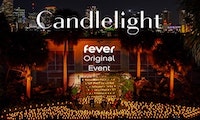 Several Venues
Select Dates
Send a Tip!
Got something to share? Let us know!