Miami February 2018 Highlight Events
Miami International Boat Show and Strictly Sail
February 15 - 19, 2018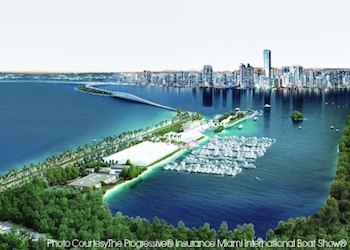 The latest and greatest in Boating, Fishing, Sailing, Diving...
Cruising Boats, Racing Boats, Sailing Boats, Catamarans, Power Boats, Mega Yachts... some serious boat eye candy all in lovely South Florida weather, definitely a "do not miss" event specially for boating enthusiasts.
This is quite an impressive 5-day event which recently moved to its new spectacular home at Miami Marine Stadium in Virginia Key just across the Bay from downtown Miami and RIGHT ON THE WATER! Exactly where a Boat Show should be!
Here's more on the Miami Boat Show.
Art Wynwood - February 15 - 19, 2018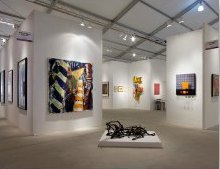 Art Wynwood, on its sixth year, is a relative newcomer to Miami's art show scene but quickly gaining recognition among contemporary art lovers, collectors and connoisseurs.
It is completely reflective of the District's cutting edge and dynamic environment, highlighting its hallmark street art and murals.
Free shuttle buses (TBC) will run every 30 minutes from the Marriott Marquis, and the Yacht & Brokerage Show at the Fontainebleau Hotel in Miami Beach.
When? February 15 - 19, 2018
Where? New location at One Herald Plaza @ NE 14th Street in Downtown Miami on Biscayne Bay between the Venetian and MacArthur Causeways
How Much?: One day fair pass $25, Multi-day $55, Students 12-18 $15, Seniors $15, under 12 FREE
More Info: www.artwynwood.com.
Here's more on the Wynwood Art District and its signature street art.
The Coconut Grove Arts Festival
February 17 - 19, 2018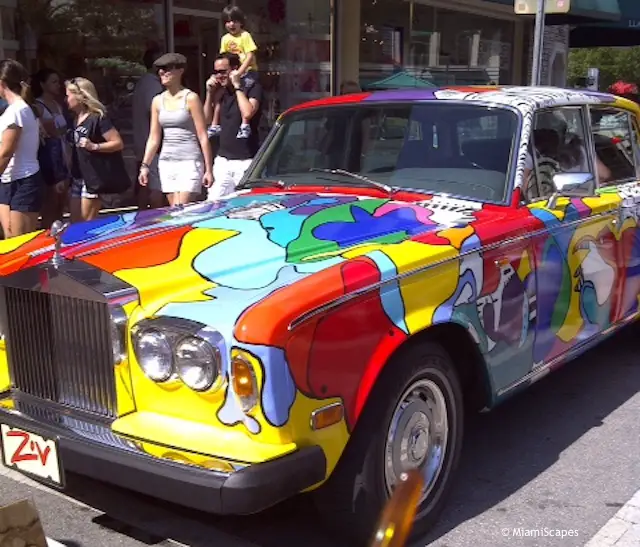 The Coconut Grove Art Festival is legendary, a weekend filled with live music, exquisite food, fun outdoor entertainment, and art, art, art...
When? February 17-19, 2018
Where? Streets of Coconut Grove. The Festival runs along McFarlane Road, South Bayshore Drive and Pan American Drive.
How Much?: Adults $15, free for children under 12, Metrorail Golden Passport and Patriot Passport holders. Coconut Grove Residents (zip code 33133, bring ID) $5
Here's more on the Coconut Grove Art Festival.
Chinese New Year Festival 2018
Year of the Dog Celebrations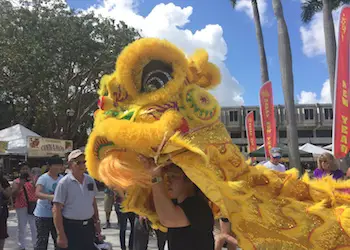 Chinese New Year is the largest festival in the Asian community calendar which this year welcomes the Year of the Dog.
Colorful celebrations featuring Lion Dances and Dragon Parades as well as cultural performances will take place over the traditional fifteen day holiday period all throughout South Florida. Chinese New Year Day is on February 16, 2018.
Lion Dances and parades are hosted by restaurants and martial art schools throughout the city. Other festivals, spiritual activities and cultural demonstrations are sponsored throughout the first two weeks of the new year.
The largest celebration takes place at Miami Dade College, Kendall campus, jointly hosted by the Confucius Institute and the Chinese Cultural Foundation in Miami, normally on the Sunday following Chinese New Year's Day.
What can you expect? Lion Dances, tai chi demonstrations, calligraphy, face painting, acrobatics, arts and crafts, bounce houses ans slides, and of course, lots of food and the Dragon Parade.
When? Sunday, February 18, 2018 - 11:00 am to 6:00 pm
Show Times at 12:30pm and 3:30 pm
Where? Miami Dade College Kendall Fred Shaw Plaza, 11011 S.W. 104th St. Miami
How Much? $10 for adults, $5 children 6-12, under 5 FREE
More info and planned activities: http://chinesenewyearfestivalmiami.org/ and Chinese New Year Festival Miami Facebook Page
Haulover Kite Festival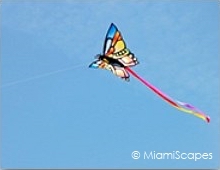 Calling all kite enthusiasts, children and adults! This annual event features paper kite building classes, kite-flying competitions, make-your-own, or just bring a blanket and enjoy the sight and sounds as hundreds of kites dance in the sky accompanied by some great music.
Everyone is welcome to come and fly a kite. There will be refreshments and ready-made kites for sale.
When? Saturday and Sunday February 17 - 18, 2018 - 12:00 pm to 5:00 pm
Where? Skyward Kites at Haulover Park 10800 Collins Ave., Miami Beach, Florida 33154
How Much? FREE!!! Parking at the Park is $7
More info: www.skywardkites.com
South Beach Wine and Food Festival
presented by Food & Wine - February 21-25, 2018
On its 16th year, this five-day affair of glorious food, famous chefs, flowing champagne, or wine... or beer... will be attracting its share of foodies to one of the most spectacular places to be in February, gorgeous South Beach.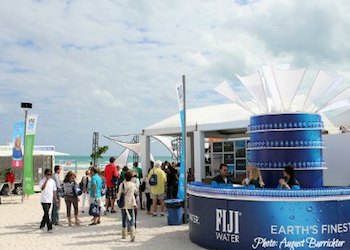 The festival consists of several events, some private, some open to the trade only, and many many more open to the public for all of our enjoyment. What kind of events? Brunches, Cocktail Parties, Seminars, Dinners, Burger Bashes, Wine Tastings, VIP galas... you name it, and of course the Grand Tasting Village set up in tents along 13th Street and Ocean Drive.
In addition this year we will have special performances by Little River Band, Snoop Dogg, Rev Run &T DJ Ruckus, David Grutman Experience featuring INGROSSO and more!
When? Wednesday-Sunday February 21-25, 2018
Where? Events take place at many different venues, mostly in the South Beach area, some of the regulars: the Delano, the Fountainbleau, the Ritz Carlton.
How Much? Varies, Grand Tasting Village $225, Heineken Burger Bash $250, Wine/Beer Seminars from $65, Fun and Fit and Jungle Island $21.40...
Here's more on this year's South Beach Food and Wine Fest, highlight events and ticket offers.
34th Annual South Miami Rotary Art Festival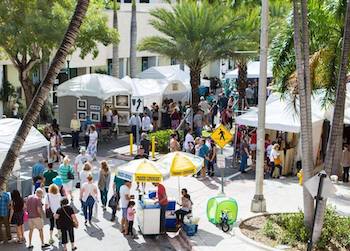 Join us at the 34th annual South Miami Rotary Art Festival, an annual, two-day outdoor art festival held in the charming and vibrant downtown area of South Miami. The show offers a weekend of exhibition by 150 local and national artists, an expanded food court and beer garden, and live jazz perfomance onstage, with an open jam until 8 pm on Saturday.
The event is always family and dog friendly. Come and celebrate your local and national arts community! All profits used by the Rotary Club of South Miami to fund scholarships and local community projects.
When? Festival hours are February 24, Saturday 10:00 AM – 6:00 PM (stay until 8:00 PM on Saturday for an open jam) and Sunday, February 25, from 10:00 AM – 5:00 PM.
Where? Downtown South Miami, on Sunset Drive between US1 and 57 Avenue
How Much? There is free admission for patrons with ample nearby parking on-street and in garages.
More info: http://southmiamiartfest.org/ and South Miami Rotary Art Festival Facebook Page