Top Miami Events for July 2017
What's hot: Spa Month, 4th of July, Cirque du Soleil OVO, Miami Spice Iron Fork and for sports fans, Barcelona FC vs Real Madrid and the MLB All-Star in Miami!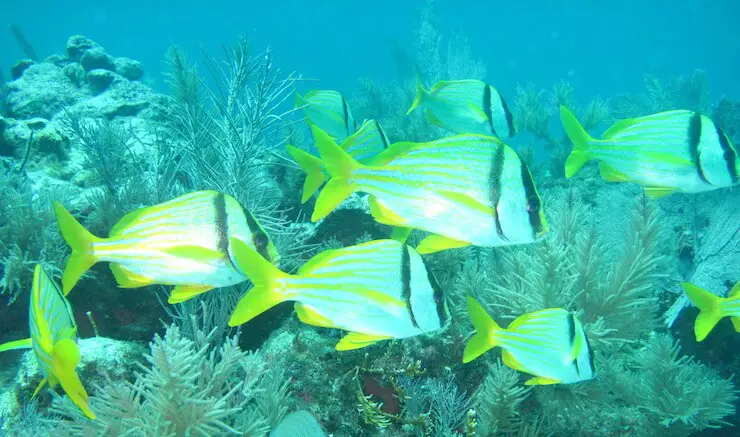 July in Miami is hot and humid, afternoon showers are not uncommon and actually welcomed to bring a bit of relief from the blistering sun.
This is a great time to enjoy the beaches, the reefs, waterparks and enjoy any water-related activities. If you have been putting off that scuba certification, grab your mask and fins and get down here, our beautiful reefs are calling!
To escape the muggy weather outside and indulge in some well-deserved TLC, Miami Spa Month is here, with simple to the most cutting edge Spa treatments around, all without breaking the bank.
Sports fans are in for a real treat this month, two major "Firsts" are coming to Miami. El Clásico, FC Barcelona meets archenemy Real Madrid, Messi vs Ronaldo, as part of the International Champions Cup at Hard Rock Stadium on July 29. And also for the first time, Baseball's biggest stage, the MLB All-Star comes to Marlins Park and the Magic City.
If you're heading out to the beach, watch out, our turtles are nesting and hatchlings will be popping up any time now!

This Month's Miami Highlight Events:
The concert and entertainment scene in July 2017 features:
Holidays this Month:
In the Sports Calendar:
Specially for kids and families This July 2017:
About our sea turtles and nesting on South Florida beaches
Sea turtle nesting season is here, if you are heading out to the beaches, please pay attention to nesting areas, they will be ropped off and clearly marked, avoid getting near these areas or trampling on the eggs!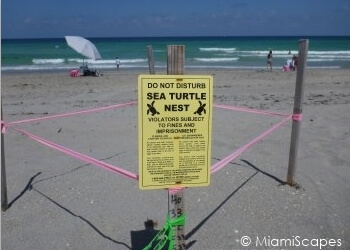 Sea turtles nest mostly after dark, females emerge from the water in search for a spot to lay their eggs. They need their peace and quiet, give them a wide berth.
It is against the law to disturb turtles, nesting or otherwise, their eggs and their hatchlings!
You can learn more about sea turtles and how they nest.
Limited Time hot offers and half-price tickets
Coming Soon: Hot Tickets Now On Sale
July 2017 Highlight Events in Miami
4th of July Independence Day Celebrations
Bar-B-Ques, Parades, Concerts, Fireworks...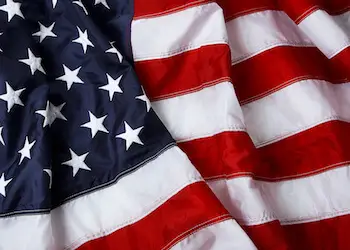 It's America's Birthday! Join in the parties and the celebrations, the 4th of July has long been a family tradition, the hot dogs, outdoor concerts, parades, and a myriad of activities which all culminate with a brilliant splash in the sky.
The 4th of July fireworks in Miami are spectacular, watching the sky lit up above the water in a stunning array of colors and sparks is a mind-blowing and affecting way to end the day, a stirring reflection of what our country stands for.
There are hundreds of celebrations throughout the city, many starting in the morning and early afternoon with family activities, beach games, live music, parades, etc.
Here is more on this year's 4th of July Celebrations and Fireworks.
Miami Spa Month - July 1st to August 31, 2017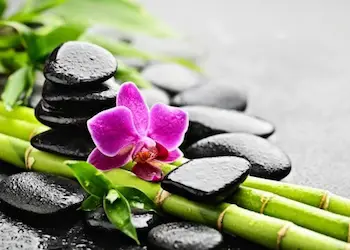 For two full months, Miami Spa Month features a world of indulgence and relaxation at some of our internationally renowned spas with incredible savings for everyone with packages starting at only $99.
So get ready to unwind...
Our unique and diverse treatments await.. mango body scrubs... organic fusion facials... the Miami Mojito Massagge... the Beach Beautiful Package... this is the month to experience it all!
More info: Check this year's spa deals and resort packages at www.miamispamonth.com.
Fairchild's International Mango Festival - July 1st and 2nd, 2017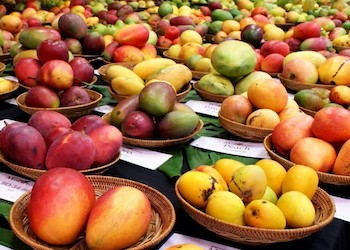 Everything mango at this fun and lively festival: mangos for sale, mango cuisine, mango tastings, mango lectures, mango workshops, hard-to-find mangos, mango auctions, mango merchandise, mango art, mango brunches, and of course, the world's largest display of mangos.
Fun activities for the kids and an International Fruit Market.
When? Saturday and Sunday July 1st and 2nd, 2017 9:30 am to 7:30 pm
Where? Fairchild Tropical Botanic Garden
How Much? $25 for adults, $18 for seniors 65 and up and $12 for children 6-17. Certainly not the cheapest, but proceeds go to support Fairchild, a leader in the conservation of the world's most endangered plants.
More Info: www.fairchildgarden.org.
MLB All-Star Game and Week - July 7 - 11, 2017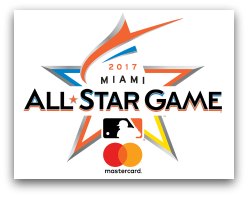 Baseball's biggest stage comes to Marlins Park for the first time ever when Miami hosts the 2017 All-Star Game this July!
This is of course, more than a game, with a week full of events, the FanFest, the Parade, the Legends and Celebrities Game, and of course THE 88th MLB All-Star Game, presented by Mastercard on Tuesday, July 11, 2017
Here's what's happening:
MLB All-Star FanFest
When? Friday - Tuesday July 7 - 11, 2017
Where? Miami Beach Convention Center
How Much? $35+
Play Ball Park
When? July 7 and 11,12, 2017
Where? Bayfront Park
How Much? FREE
MLB All Star 5K Electric Run
When? Saturday July 8, 2017. Start Window opens at 8:00 pm, Finish Festival afterparty at around 9:45 p.m.
Where? Bayfront Park
How Much? $34.99
MLB All-Star Game Fireworks
When? Sunday July 9, 2017 at 11:20 pm will last approximately 20 minutes
Where? This is part of the MLB All-Star Game Gala held at the Perez Art Museum, fireworks will be launched as part of the celebration. Even if not attending the gala, great spots to watch around Museum Park, Bayside, Bayfront Park.
How Much? FREE
MLB All-Star Sunday
When? Sunday July 9, 2017
Where? Marlins Ballpark
How Much? $20+
MLB All-Star Home Run Derby
When? Monday July 10, 2017
Where? Marlins Ballpark
How Much? $70+
The 88th MLB All-Star Game, presented by Mastercard
When? Tuesday July 11, 2017
Where? Marlins Ballpark
How Much? $80+
More Info: www.mlb.com/all-star-game/.
Florida Supercon - The Largest Comic Con in South Florida - July 27 - 30, 2017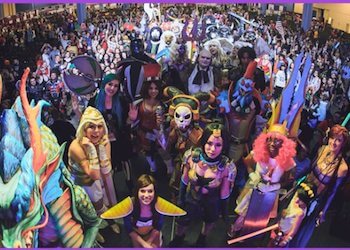 4 days of Anime, Comic Books, Video Games, Sci-Fi, Cosplay, Celebrity appearances, contests and more.
Florida Supercon will wellcome over 55,000 guests, many in cosplay costume which are as much an attraction as the biggest celebrity guests.
Some of this year's guest appearances include cast members from Deadpool, Star Wars, Game of Thrones, Tron, The Walking Dead, Doctor Who...
When? July 27 - 30, 2017
Where? Ft. Lauderdale Convention Center
How Much? Different packages
Single day admission Adult $25 - $45, Child (4-9) FREE - $8.50 depending on day
Multi-Day passes Adult $5 - $85, Child (4 - 9) $10 - $12
Celebrity Friday Night VIP Cocktail Party $99
VIP full weekend pass $295
Events include Anime and Cartoon Viewing Rooms, Autograph Sessions, Cosplay and Costume Contests, TV, Movie and Voice Stars, Dance Parties, Films, Panels, Supercon Kid's Zone, Gaming Events and Workshops.
More Info, daily schedules and tickets: www.floridasupercon.com.
International Champions Cup: EL Clásico
FC Barcelona vs Real Madrid CF - July 29, 2017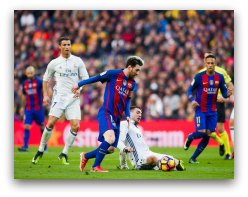 Another First! The first El Clásico of 2017 will be played for the very first time in Miami as part of the International Champions Cup. The most iconic match in this classical rivalry FC Barcelona and Real Madrid CF meet in the Magic City. Welcome Lionel Messi and Cristiano Ronaldo in what promises to be the highlight event for soccer fans in the Americas!
Needless to say, you need to get tickets as soon as they come out (see below) as this will be a complete sell out.
This will be more than a game, a week full of festivities is being planned culminating with this fantastic game.
Just announced are a Wednesday match between Juventus and Paris St. Germain, a Legends Game, skills competitions, VIP parties, concerts including FloRida and Mexican pop duo Jesse and Joy, and an open training session Friday.
Tickets for the Open Practice session on Friday will go on sale on Monday July 17 at 1:00 pm

ICC Juventus vs Paris St. Germain
When? Wednesday, July 26, 2017 - 8:30 pm
Where? Hard Rock Stadium
How Much? $58+
Tickets: ICC: Juventus vs. PSG Tickets.
El Clásico Open Practice
When? Friday, July 28, 2017 - 6:00 pm FC Barcelona, 8:00 pm Real Madrid C.F.
Where? Hard Rock Stadium
How Much? $30+
More Info and tickets: El Clasico Practice Sessions
El Clásico
When? Saturday, July 29, 2017 - 7:30 pm
Where? Hard Rock Stadium
How Much? $227+
Tickets: Barcelona vs Real Madrid Tickets
More Info: www.elclasico.internationalchampionscup.com/.
Miami For Kids And Families This July 2017
You're A Good Man Charlie Brown - The Musical
July 6 - 15, 2017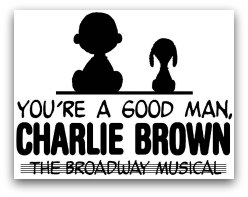 When? Several performances July 6 -15, 2017
Where? Amaturo Theater at the Broward Center for the Performing Arts
Paw Patrol Live! - July 22-23, 2017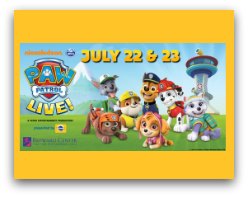 When? Saturday and Sunday July 22 - 23, 2017
Where? Au-Rene Theater at The Broward Center for the Performing Arts
Summer Savings Pass 2023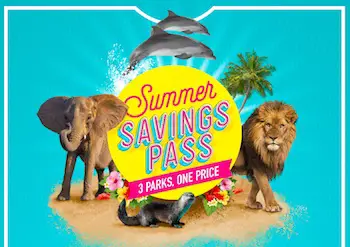 This is a great savings pass for unlimited visits to
How Much? Adults $65.99, Children (3 - 12) $55.99, all summer long! (plus tax)
Pass is valid from May 17 through August 31, 2023 and can be purchased online through any of the above participating parks. If you are an annual pass member to any of them check for additional discounts you might be entitled for the Summer Savings Pass.
More info: www.summersavingspass.com
Sea Turtle Nesting and Release Program, July 14 - September 1, 2017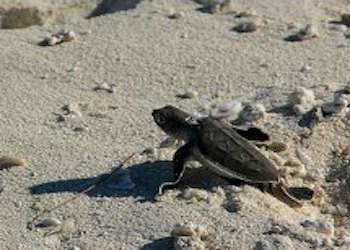 This is a fantastic program conducted by Miami Dade Parks which aims to educate the public about the plight of the sea turtles.
Our beaches are one of the largest nesting grounds for sea turtles every year. Nesting and hatching season is from May through October, when the parks are actively engaged in protecting them.
Come and learn about their activities, the life of the turtles, the constant threats, and then come out to the beach and watch the hatchlings as they are released and quickly dash across the sand and into the ocean.
Here's more on the Endangered Sea Turtle and the Turtle Awareness Program.
When? Wednesdays (at Haulover Park) and Fridays (at Crandon Park) from July 14 to September 1 - 8:00 pm to 10:00 pm Dates and Schedules subject to change
Where? Crandon Park Visitors and Nature Center and Haulover Park
How Much? $10 per participant
You MUST make reservations, which can be made starting July 1st, 2017. The sooner the better, they sell-out fast! Call 305-361-6767 ext. 121 or book online.
(Enter the following in the Search Box:
Search Text: "turtle"
Category of Activity: "EcoAdventures"
Place: "All places")
Slava's Snow Show
July 12 - August 6, 2017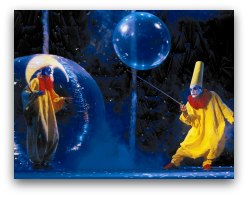 Slava's theatre is known to grow out of the fabric of dreams and fairy tales.
Over the years, this Russian master of pantomime has developed and mastered a tragic, metaphysical art of clowning by digging deep into tragicomedy to understand to what extent drama can be combined with laughter in a most captivating way.
When? July 12 - August 6, 2017
Where? The Ziff Ballett Opera House at the Adrienne Arsht Center for the Performing Arts
Tickets ›› Slava's Snowshow in Miami