Oleta River State Park
Canoeing, Kayaking, Beaches, Biking...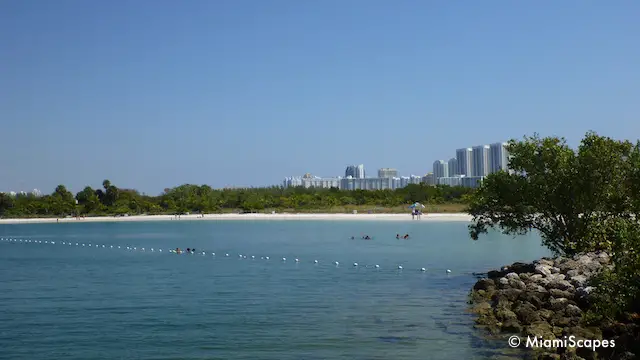 Oleta River State Park is a gem tucked in the middle of cosmopolitan Miami, in fact, it's Florida's largest city park.
Located between the banks of the river and the Intracoastal Waterway, just a stone-throw away from the high-rises and hectic pace of the city, this little oasis has much to offer in terms of recreational facilities, whether swimming or relaxing on the beach, paddling along the river and the mangrove forests, and even biking on the park's challenging 10-mile network of off-road trails.
Oleta's Beautiful Setting and Landscape
The park's unique setting and location provides a very varied landscape from sandy beaches to mangrove forests and nature trails, which together provide an amazing ecosystem for plants and wildlife as well as outdoor fun.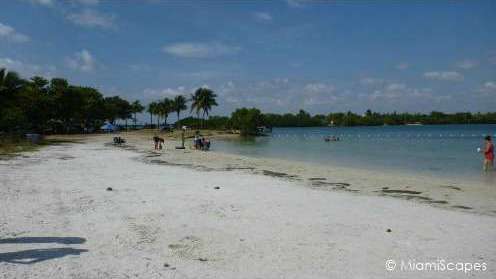 Beautiful sandy beach at Oleta, quite calm and protected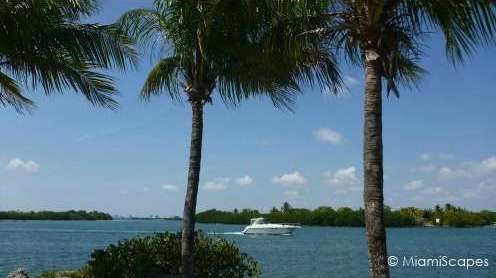 Boating and jet skiing are popular around the area and the channels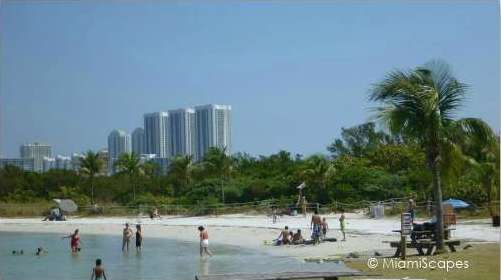 Gentle surf but beware there are no lifeguards on duty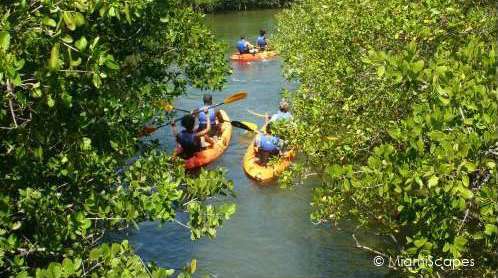 Mangrove creeks and waterways great for kayaking and canoeing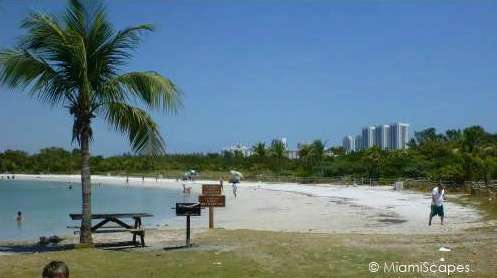 Plenty of picnic tables, grills and other concessions available to visitors
Things to do at Oleta
This little known park, (surprising enough not many of our local friends knew about it...) can really pack it in the outdoor activities and recreation department and it even offers overnight stays in rustic cabins that for the adventure-minded nature lovers out there can even save you some dollars on your accomodation budget.
Here is some of the most popular activities and fun stuff you can do at Oleta:
Oleta River State Park Map

Park Entrance
Cabins
Canoe/Kayak Rental Center
Canoe/Kayak Launch
Parking
Beach
How to get there and Entrance Fees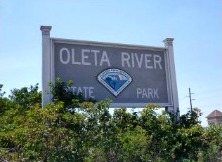 The park is located in the northern part of the city and Biscayne Bay, roughly 15 minutes away from downtown Miami at:
3400 N.E. 163rd Street,
North Miami FL 33160
Easiest way to get there:
From I-95 (North or South) take 826 east, follow the signs to the beach. Park entrance is about four miles on the right.
From the Florida Turnpike coming from Miami, follow the signs for 826 East/Beaches.
Check out Oleta River State Park location on the Miami Beaches Map here.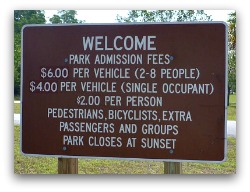 How much?
Charges are similar to other State Parks and based on number of people in the car.
$6 per vehicle for 2 to 8 people
$4 per vehicle if only one person in the car
$2 per person for extra passengers, walk-ins, bike riders
And please remember to support our State Parks!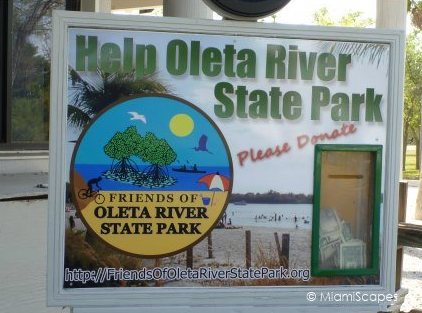 Oleta River State Park at a Glance
Where?: North Miami at 3400 N.E. 163rd Street, North Miami FL 33160
Parking: Plentiful, but tight on weekends.
Entrance Fee: Vehicles with up to 8 persons $6, vehicles with single visitor $4, extra visitors and others i.e. walk-ins and entering by bicycle $2 per person
Lifeguards: No
Restrooms and Showers: Yes
Other ammenities: canoe and kayak rental and launch, fishing, mountain biking trails, biking rentals, cabins for overnight stays