Canoeing and Kayaking in Biscayne National Park
Exploring Florida's Mangrove Shoreline
Canoeing and Kayaking in Biscayne National Park are a fun way to explore the mangrove coastlines lining the bay.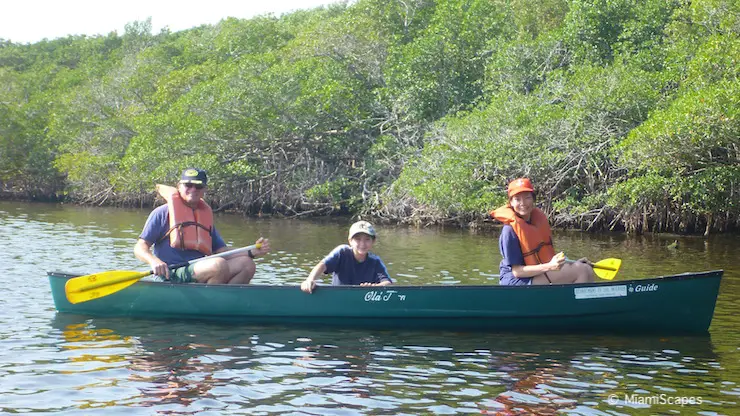 Along the canals and creeks waters are sheltered and calm which makes it very easy and enjoyable for novice paddlers.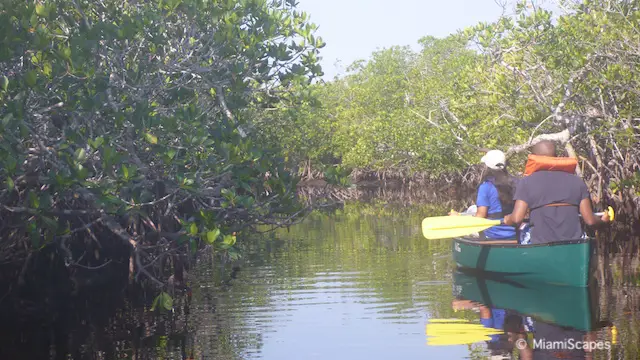 Durign the winter/spring months, the mangroves are teeming with wildlife, there are many kinds of birds to be seen along the shores and nesting on trees: egrets, herons, ibis, cormorants, osprey...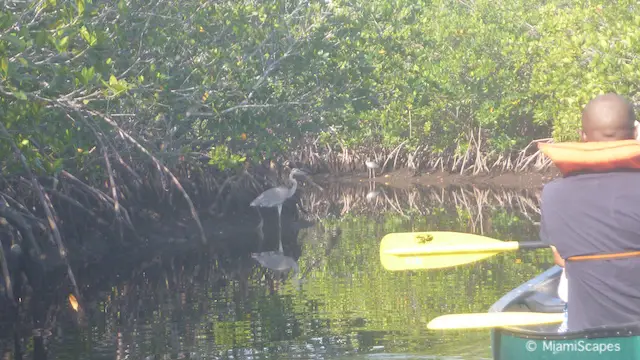 Close to shore keep your eyes open for tiny crabs, and underwater you might see snook darting about, rays and even a fleeting view of a manatee snout coming up for air. There's much to see and enjoy if you take the time!
This is a great place also to learn about the mangrove ecosystem, and the different types of mangroves. Take advantage of ranger-led canoe tours and programs, they are not only fun and informative, they are also FREE!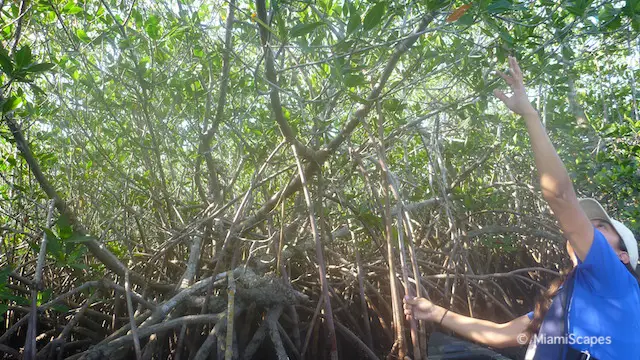 Out on the bay, the waters open up to magnificent views, there are many tiny islands with plenty of wildlife as well.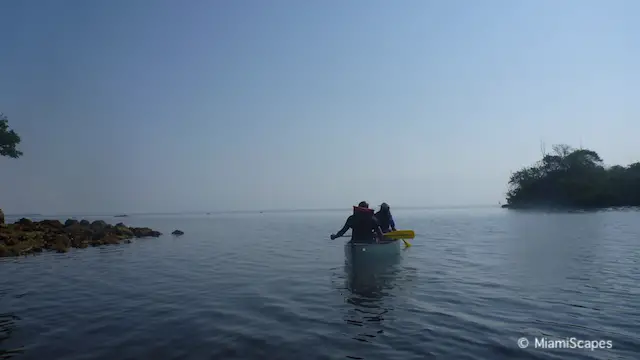 Canoe and Kayak Rentals
Important! There is no park concessioner at the moment. Canoe/kayak rentals are not available until further notice. This is a temporary interruption, stay tuned for futher developments.
In the meanwhile, here are some alternatives for canoe/kayak outings:
You are free to bring your own canoe or kayak and launch from the Visitor Center jetty. There are rentals available through the park's outfitter, Biscayne Underwater.
The equipment is top-notch and very well-maintained. They have canoes, kayaks, and double and quad paddleboats for rent.
The Rental Center Office is in the same building as the Dante Fascell Visitor Center nextdoor to the ranger center.
The canoes, kayaks and paddleboats are all kept neatly right next to the launching site for easy in and out of the water, totally hassle free.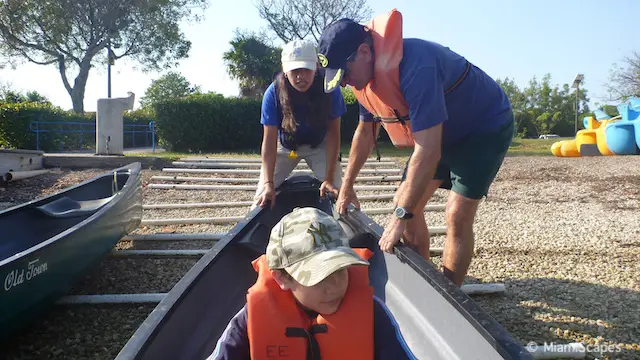 For rental rates call Biscayne Underwater at (305) 230-1100.
If you have your own, you can also launch from Black Point Marina to the north of the Visitor Center. See the Map here.
FREE Guided Canoe and Kayak Tours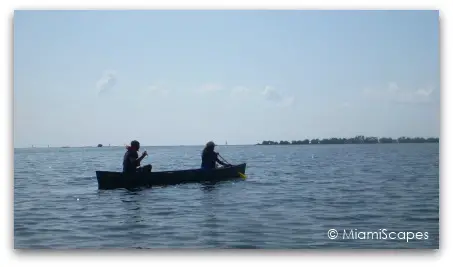 That's right, FREE guided canoe and kayak tours are offered by the park several times per month mainly during peak times from January through April.
During these 2 to 3 hour tours, a park guide will take you along the mangrove forests and the waters of the bay, explain all about local wildlife and ecosystems, provide paddling instruction if needed as well as equipment necessary i.e. canoe, paddles, vests, etc.
Tours depart either from the Visitor Center or from the Black Point Marina. Maximum number of paddlers per canoe is three, per kayak is two.
You MUST call and make reservations: 305-230-7275. Spaces are limited and fill up fast!
What to Bring?
Sunscreen, hat, sunglasses
Mosquito Repellent
Drinking Water
Snacks
Aquasocks or Tevas
Fast-drying clothing preferable