Mountain Biking at Oleta River State Park
Yes... There's actually off-road biking trails in Miami!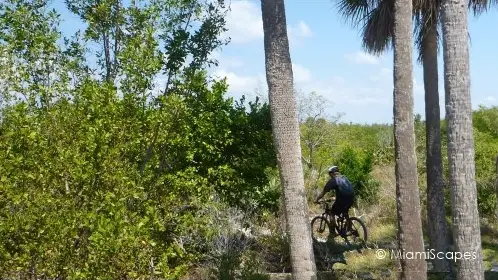 This is probably the one place in Miami for off-road mountain biking, in the middle of the city it is hard to believe that such a place even exists and this is one of the Oleta River Park's main attractions.
The several miles of paved and off-road trails of differing degrees of difficulty, make it suitable for both novices and experienced bike riders.
The trails weave along the mangrove preserve and the thick vegetation of the area, passing through lagoons and Oleta's sandy beach.
There are three miles of paved trails which are suitable for rollerblading as well.
The off-road trails are well-marked and novices should pay attention to stay on the easier paths as the intermediate and advanced trails might prove to be too challenging.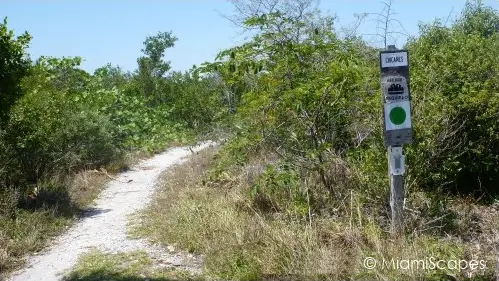 You will run into picnic areas along the way, so stop for a break and enjoy the relative solitude of some parts of the park.
Mountain Bike Rentals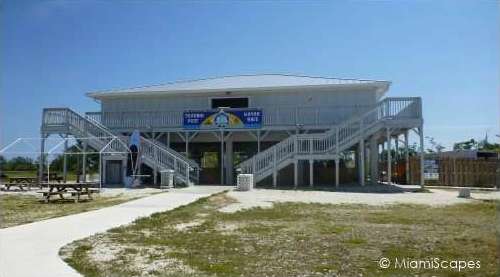 Oleta River Park's Main Outfitter: Mountain Bike Rentals are available here
You can either bring your own bike and helmet or get a rental from the park's gear outfitter, the Blue Moon Outdoor Center located right before the main parking lot. See Oleta Park Map here.
You can rent Hard Tail, Cruiser, and Kids Bikes. Rental rates vary, for a Cruiser for one-and-a-half hours it was $18.00, kid bikes $16. You can also rent kid seats for $8 for the day and the park has a helmet loaner program if you forgot yours.
You will be required to leave an ID and a credit card as a deposit.
Check the Blue Moon website for prices and further information regarding bike rentals.
We often see Groupons advertised for Blue Moon rental packages that offer great savings, check Kayak, Bike, Paddle Board deals at Oleta here.
What to Bring
Sunscreen
Mosquito repellent
Drinking water
Bike and helmet or rent at the outdoor center. If renting, don't forget your id and credit card for deposit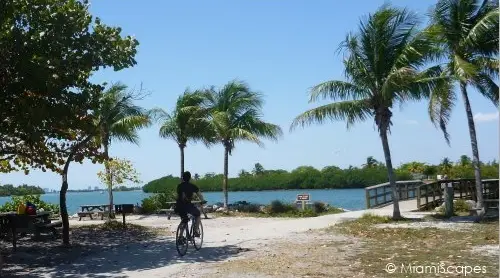 Easy trails wind around and along the beach as well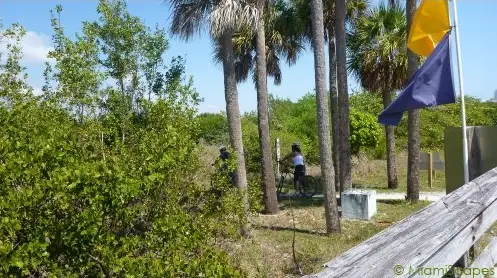 Or head in the brush and the more challenging trails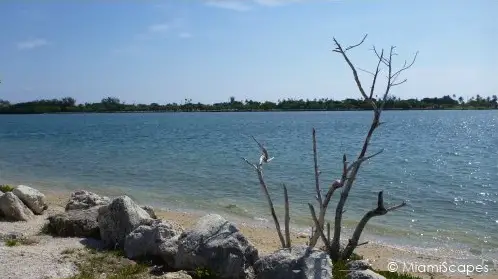 Stop for a break and enjoy the beautiful views!