The Road to Flamingo
The outpost of Flamingo is at the very end of the Road from the Main Park Entrance in Florida City and roughly some 35 miles from the Ernest C. Coe Visitor Center.
It brings you right to the southernmost tip of the Florida Peninsula and takes about an hour to drive down depending on how many stops you make along the way.
The 35-mile road will bring you through a variety of landscapes, from pine forests, to cypress swamps, sawgrass marshes, lakes, ponds and eventually the mangrove coastal area before you reach the Florida Bay and the Flamingo outpost.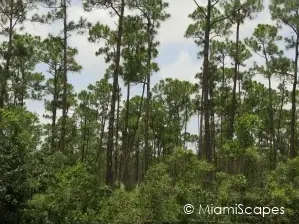 Pine Forests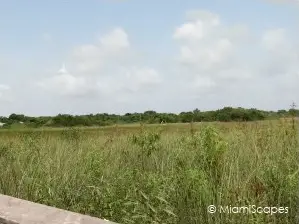 Sawgrass Prairies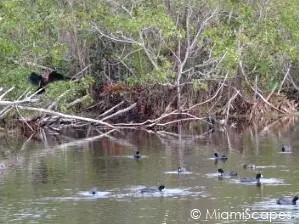 Ponds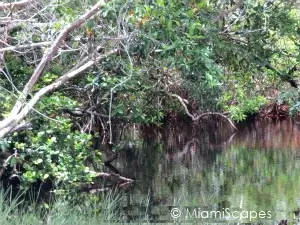 Mangrove Swamps
There are many trails and boardwalks, biking trails as well as kayak and canoe routes and launch sites along the road to Flamingo.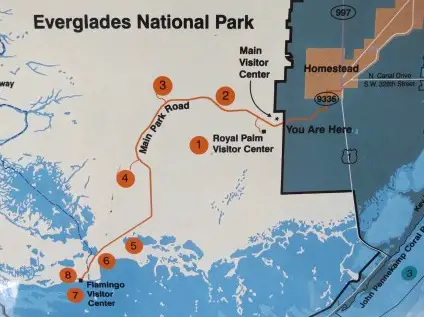 These are some of the most popular stops for a short hike, they are all wheelchair accesible:
1. Royal Palm: Anhinga Trail Lots of wildlife, alligators, birds, turtles, our top pick.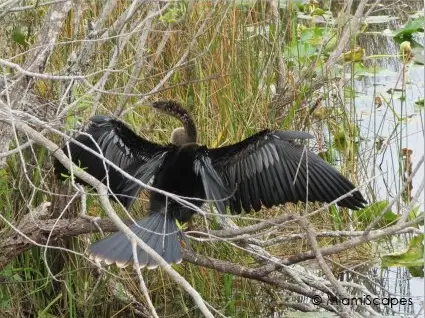 2. Pineland Trail: This is a paved trail that brings you through the pine forest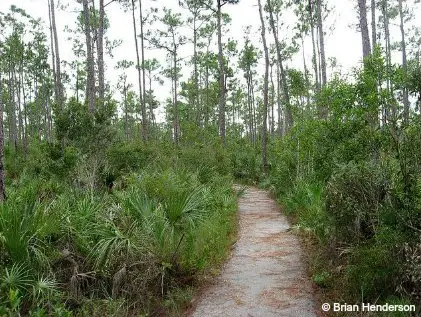 3. Pa-hay-okee Overlook: This is a boardwalk that crosses the hardwood hammocks and ends in an elevated platform with great views from the top, however, sometimes it is so overgrown with vegetation you cannot get to the top.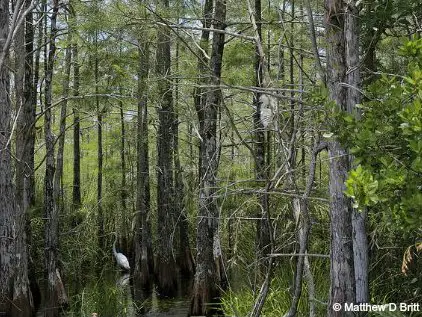 4. Mahogany Hammock Trail: Another boardwalk that cuts through thick vegetation, this hammock contains the largest Mahogany tree in the U.S.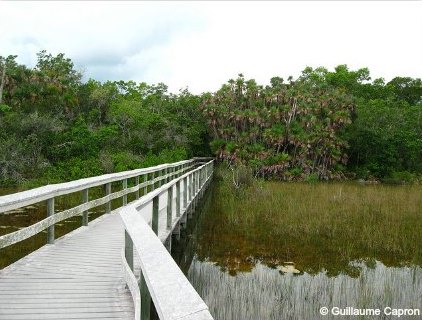 5. West Lake Trail: An elevated boardwalk takes you to the edge of the West Lake. This is an estuary where fresh water from the Everglades mixes with the salt water of the Bay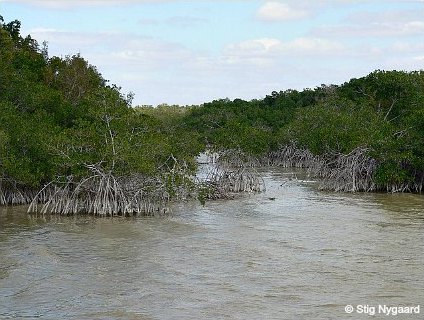 6. Mrazek Pond: During the dry season this is where you come to see birds: egrets, herons, wading birds.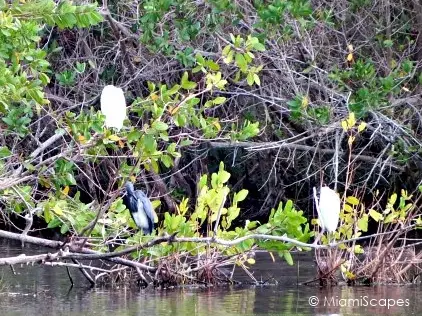 7. Flamingo Visitor Center: Main concessions, boat tours, rentals, cafeteria, etc. found here. Also a great place to look for the elusive American Crocodile.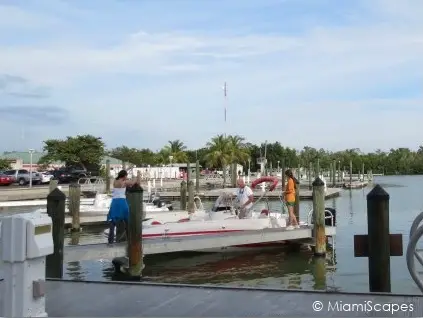 8. Eco Pond: This is a salt-water pond that attracts its share of wading birds.
Due to its remoteness, we always found the Flamingo area a bit less crowded than Shark Valley and Ernest Coe. During the summer which is the low season, not all of the facilities will be open at the Visitor Center.
Note that there are no facilities along this road whatsoever, no gas or food, until you get to Flamingo. At the Visitor Center and Concessions there is a small cafeteria, you can pick up trail maps and brochures and arrange for tours to the Florida Bay or the Mangrove Backcountry.
Campground facilities, a public boat ramp, a marina and other hiking and canoeing trails are located near the visitor center.
Here's more on the Flamingo outpost and its facilities.