Everglades Anhinga Trail
One of the Park's Crown Jewels
The Anhinga Trail is probably one of the most popular and frequented at Everglades National Park and with good reason: it is easy to get to, it is home to tons of wildlife, the boardwalks and pathways that traverse the area get you close to the action and you can enjoy the many landscapes surrounding this spot.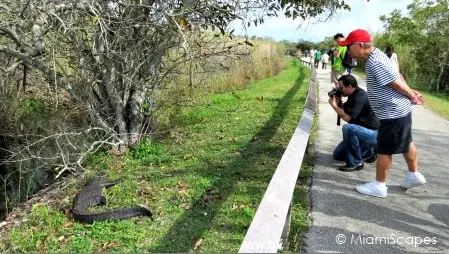 This is easily one of our top picks, if you only have time for one trail, the Anhinga Trail is a great choice.
The trail begins by the Royal Palm Visitor Center, it is a short trail but in all its compactness it manages to deliver an unbelievable display and variety of ecosystems as you go on the paved paths and elevated boardwalks that traverse the terrain.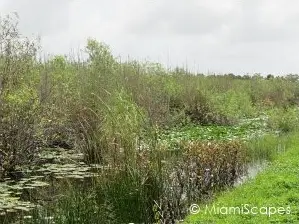 Lush Vegetation all around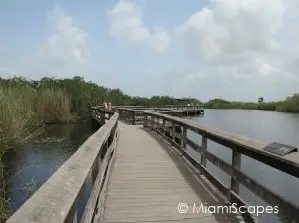 Boardwalks over the marshes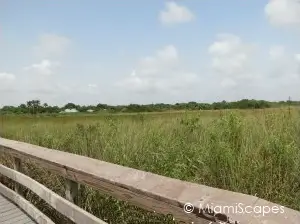 Endless Sawgrass Prairies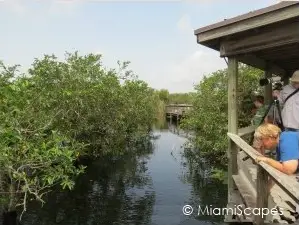 Platforms get you up close with the wildlife
The trail is named after the Anhinga, a really spectacular bird. You will certainly see them at the trail perched on trees drying their wings...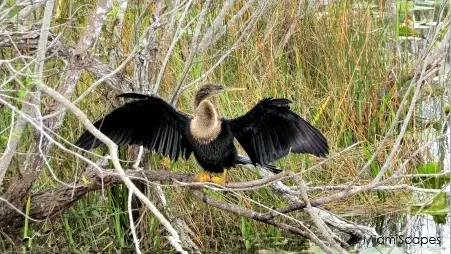 The boardwalks are just wonderful for wildlife viewing, they get you very close, the alligators swim in and out of view, go under the boardwalk to reappear on the other side. During the dry season you see them sunning by the waterholes. One popular spot is straight to the end of the main paved stretch. As you approach the trail, walk to the end without entering any of the loops, right at the end there is a small platform: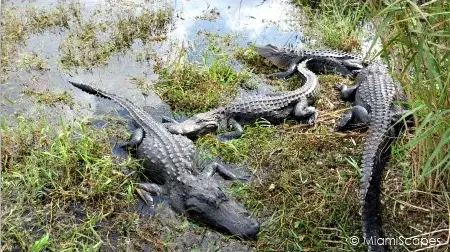 This is a great spot not only for sighting alligators but all kinds of birds as well. Besides anhingas, you find cormorants, white egrets, ibis, green herons, little blue herons, and the gorgeous great blue heron: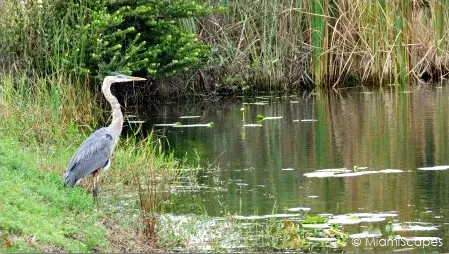 There's also the turtles...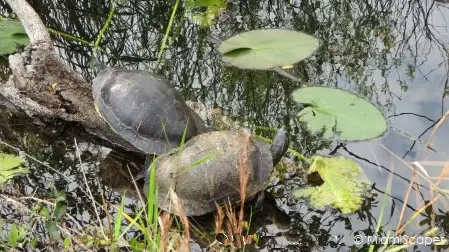 Best times for wildlife viewing is in the dry season in the winter and early spring. Royal Palm is open year-round, and even during the summer we have been able to see alligators, maybe not in large numbers, but we have always seen a few.
If I only had time to do one trail, this would be my pick on this side of the park.
How much time does it take to "do" the Anhinga Trail? As long as you want to make it. You can go through the boardwalks in about an hour, but this is really a great place to come and spend some time. You never know what you will encounter. Just sit by one of the many shaded outposts and wait. You will see more this way. Patience pays.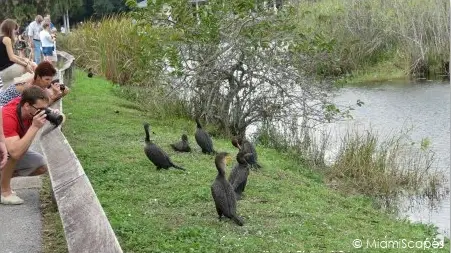 Check out some more pictures of the Anhinga Trail here.