What is Art Deco?
Miami's Art Deco Architecture: Modern? Streamlined? Classical? Tropical?
What is Art Deco? We are often asked... and often what comes to mind is images of pastel-colored buildings, tropical motives, sober nautical lines, rounded corners... and yes, this is all art deco.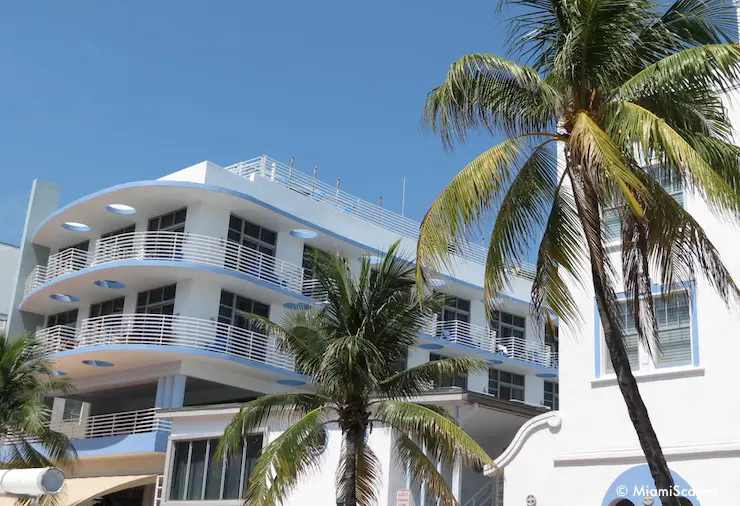 The Art Deco trend in Miami Beach has evolved over the years and is a mix of modern ideas and tendencies that put together have created a very unique architectural style that "belongs" to the city. It has become a magnet for visitors and is in a way the perfect backdrop for the city's fashion, cuisine, music, art, and photography scene.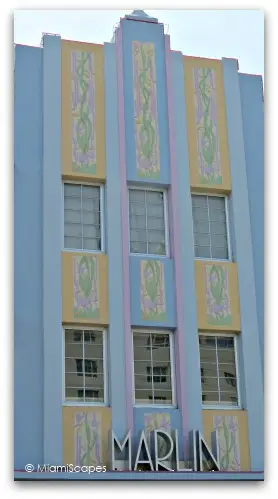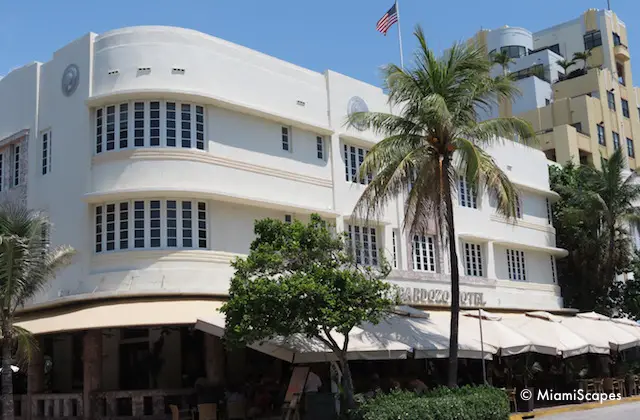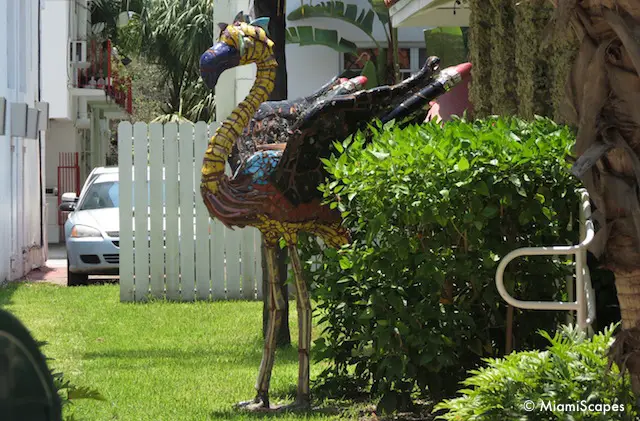 Miami's art deco district is the largest concentration of Art Deco buildings in the world, scattered throughout the city and along the beach, it makes for a great walk to discover the many styles and features of this trendy and creative movement.
Miami Art Deco Styles and Main Features
Without going into the technicalities of "Art Deco", here are some examples of typical Art Deco styles found in Miami and the features that abound in these large collection of designs, from elaborate relief decor to simple functional cantilever windows, tropical designs as well as nautical touches reminiscing of the big cruise liners weave well within the relaxed atmosphere that is indeed prevalent in the city.
Classical Art Deco: Surface Relief Decor
Relief designs decorate the fronts of many buildings. The designs vary from the very intricate to the simple and stylish, some blend right into the design of the building and some are very prominently displayed with contrasting colors and textures.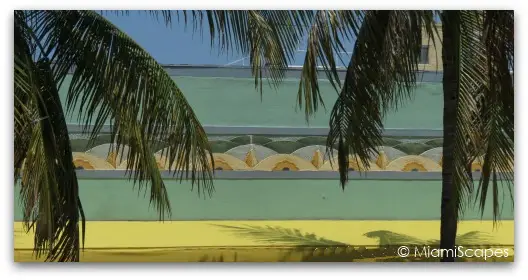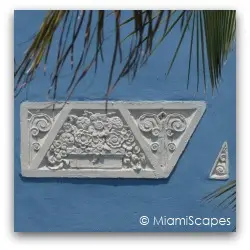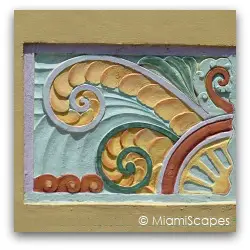 Streamlined Art Deco: Nautical Motifs
A more simplistic approach free of elaborate decoration, use of simple banding or stripes, guard rails and rounded corners, porthole and functional cantilever windows are all to be seen throughout.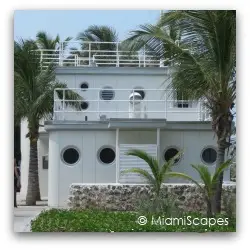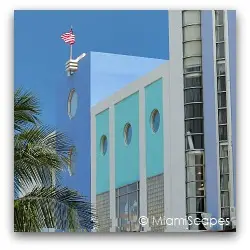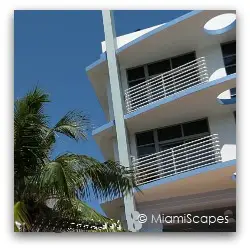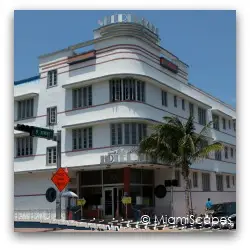 More Art Deco Features: Shade "Eyebrows" and Finials
"Eyebrows" are the shades over the windows which can be found in many of the buildings. Finial Spires can be seen crowning some of the corner structures. These are some examples: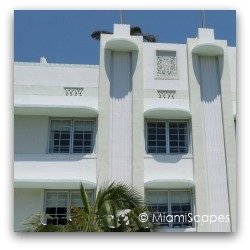 "Eyebrows" at the Carlyle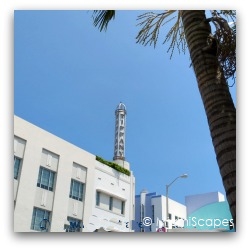 Finial at the Tiffany
Art Deco Materials: Glass Block, Aluminum, Chrome, Neon Lighting
Also common denominators throughout is the use of glass block, aluminum, chrome and neon lighting, which are characteristic of the Art Deco period.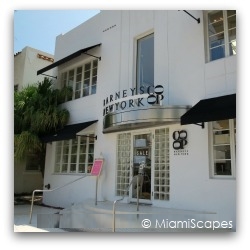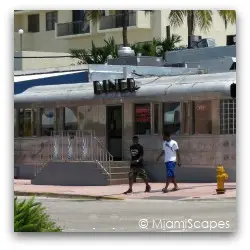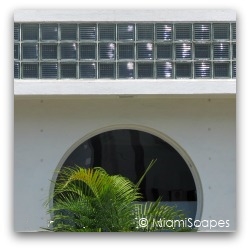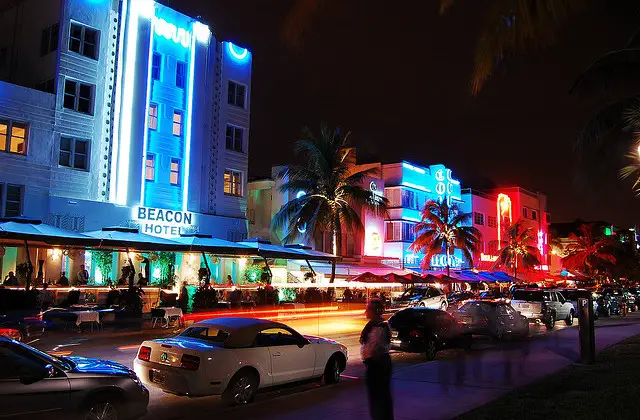 So What Is Art Deco? You know now what to look for! Glass block, "Eyebrows", porthole windows, symetric lines, beautiful relief decor, rounded corners, cruise-ship-inspired motifs, aluminum and chrome, finial spires...
So it's time to visit the Art Deco District, your main starting point is of course the Art Deco Welcome Center right in the heart of it. Check out some of the recommended walking tours, or if you prefer, you can also go for a bike ride to explore the many sights around the area.