Camping and Cabins at Oleta
Staying Overnight at the Park
There is no "camping" per se at Oleta as staying in tents is not allowed overnight. But there are a handful of rustic cabins available for people wanting to stay within the park.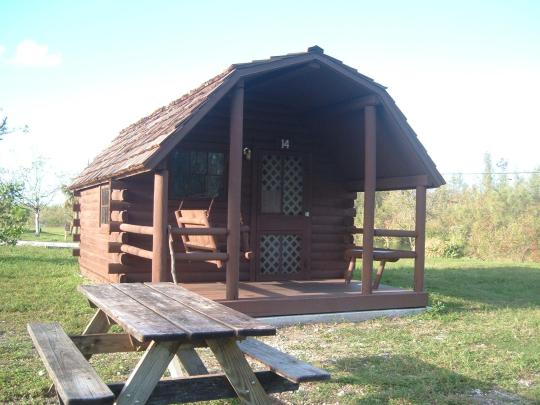 The cabins are air-conditioned, but other than that, there aren't many other ammenities. Outside, there is an area to make a fire and a grill, a picnic table and a swing and bank on the porch.
Cabins have one double bed and a bunk but you have to bring your own linens and towels.
The bathrooms and showers are between the first and second cabins. Here is the layout of the campground and the cabins: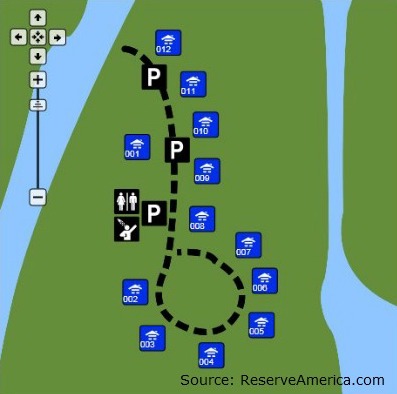 Also check the Oleta Park Map for location of the campground and other facilities within the park.
Cabins can be rented year-round, and even though they are air-conditioned, beware that in the summer months the mosquitos are specially a nuisance and you might not be able to enjoy sitting outside in the evenings, which is one of the nicest parts of staying at the cabins, relaxing by the fire and watching the racoons that come out and check you out...
For those with an adventurous spirit that want to get away from the glitz of the city and enjoy a healthy dose of nature, the cabins at roughly $60 per night offer a very affordable option.
The number of cabins is very limited, there are only twelve, so making reservations ahead of time is a must. You can make an online reservation via ReserveAmerica.com or call directly 1-800-326-3521.
What to Bring
Linens and Towels
Cabin mattresses are hard, sleeping bags or air mattresses are a good idea
Mosquito repellent
Water and supplies as needed (There is a grocery store right accross from the park entrance where you can stock up)
Soap and toiletries as needed