Big Cypress Welcome Center
An Introduction to the Preserve and ... Spotting Manatees!
The Big Cypress Welcome Center is your starting point if you are coming from the Gulf Coast. If you are coming from Miami, this is the last stop before exiting the Big Cypress National Preserve.
But even if you have already traversed the vast swamp and find yourself at the end of the journey, a stop at the Big Cypress Welcome Center is great just to check out the viewing platform and see if there are any manatees around.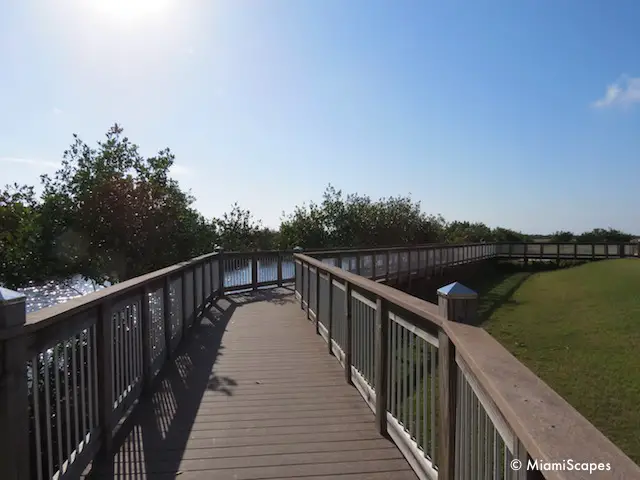 The Welcome Center is like all visitor centers where you find information and brochures, wildlife exhibits, a film about the Preserve, bookstore, restrooms, and the super-friendly staff that can answer any question you might have.
Enquire about their ranger-led programs, they have some great swamp walks, canoe trips, bike tours, and other activities during the dry season.
Spotting Manatees at Big Cypress Welcome Center
Manatees seem to be regulars here when temperatures in the Gulf drop and they look for the warmer waters inland. You can inquire at the Welcome Center whether there have been any sightings lately.
Manatees are not easy to spot but definitely patience pays. These mammals need to come up for air every 4-5 minutes or so, they come up for just a brief period before diving down again, so pay close attention! Look up and down the whole length of the viewing platform, they could be anywhere!
First you are likely to see some ripples and a bit of a surf in the water as they are swimming near the surface and then you see the shade moving, a sort of elongated form...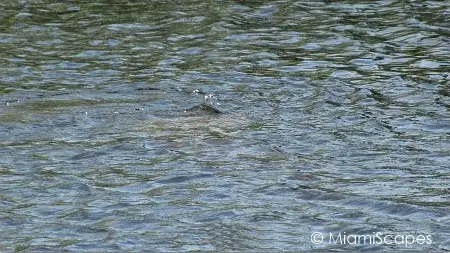 Then you see the snout just barely breach the water, this happens in a split second before they dive down again after taking a breath...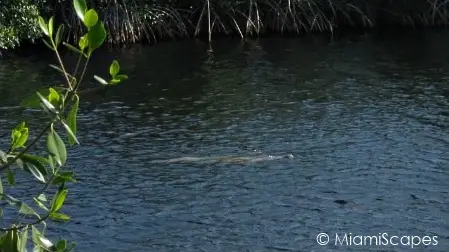 And if you're lucky the manatees will be in a show-off mood and you'll catch a glimpse of the paddle-like tail as they dive down:
Manatee Poetry...
My nieces so enjoyed their visit to the Welcome Center, specially the manatees, they have turned into quite the poets... Thank you Big Cypress for the inspiration!
The following is by Jacqueline, 9, and published "with permission", she actually said "OH Yeah!". She submitted it at school and was picked for the 2013 Anthology of Poetry by Young Americans.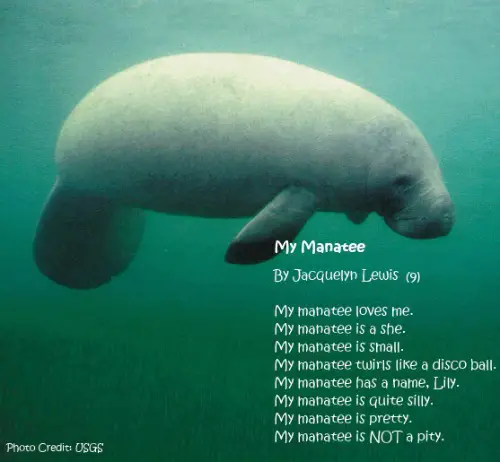 And it wasn't hard to persuade Rebecca, 11, to enter the poetry contest sponsored by Big Cypress during National Poetry Month in April: