Mrazek Pond
Mrazek Pond on the road to Flamingo is the Everglades Shorebird "Grand Central Station". This small waterhole attracts an incredible amount of birdlife during the winter months dry season: egrets, herons, ibis, storks, spoonbills, white pelicans...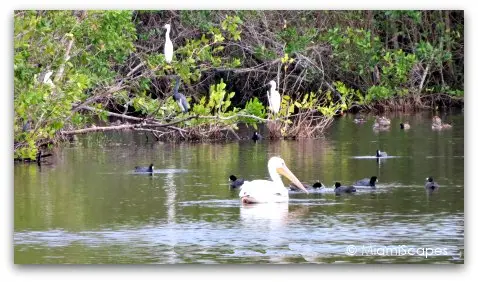 Anhingas perched on the trees drying their wings, egrets fishing...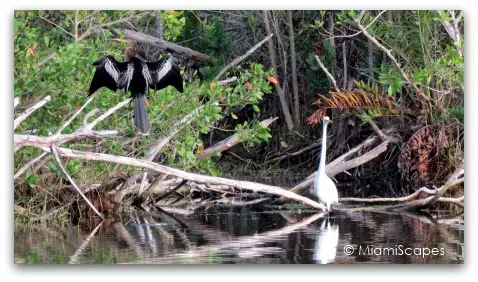 Cormorants, coots, ducks...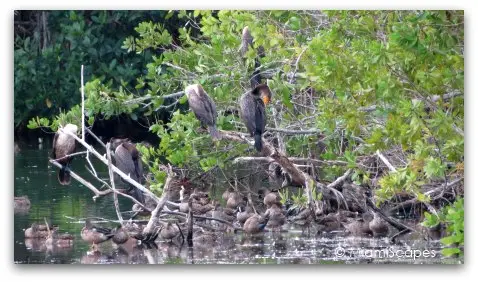 This is a great little stop where you can spend a few minutes or a few hours, bring a folding chair and enjoy...
Like all things in nature though, it might be our luck that the pond is dry and virtually empty of any action, or that all the birds have gone to Eco Pond, just literally around the corner.
At any rate, if you are headed towards Flamingo, you will pass it, so just pop in to have a look and see if there is anything going on. If you see any cars parked by the side of the road, birdwatchers with binoculars and tripods, then that's your cue!
There are no parking facilities at Mrazek Pond. You have to park by the side of the road so be careful with the traffic when pulling in and out.