Beach at Oleta River State Park
Swimming, Sunning, Snorkeling...
There is a beautiful sandy beach at the southern end of the Oleta River State Park which is quite protected and is perfect for little kids as there are no waves.
However, please note that there is no lifeguard here, so pay close attention if visiting with children.
From the plentiful parking lot to the beach area it's a five-minute walk, and once there, you will find plenty of picnic tables and barbeque grills in the area, pavillions for larger groups, as well as showers, toilets and changing facilities.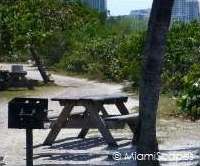 Many Picnic and bar-b-que areas
throughout the park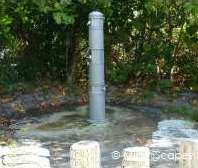 Outside Showers for rinsing
salt and sand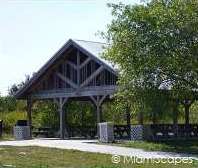 Pavillions for larger groups
available for rental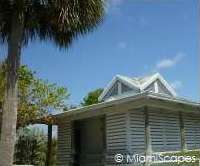 Several changing Rooms and
toilet facilities throughout
This is a small beach and a very laid-back one. For those wanting the long stretches of endless sand or a bit more of the action, some of the most popular Miami beaches are literally minutes away on the other side of the Causeway bridge.
Do note that during holidays, this otherwise lazy and quiet beach becomes a whirlwind of activity (and noise) as this is a popular location for day camp groups and the added tourist crowd.
We have also on one occasion been able to try Flyboarding at Oleta beach.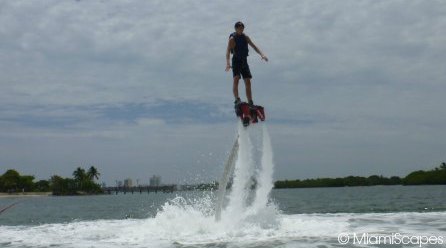 Here's how to arrange for Flyboarding at Oleta
There is much more to this park than just the beach, check out the many other activities the Oleta River offers for the outdoor enthusiast. There are miles of off-road bike trails, lots of mangrove creeks to explore by kayak or canoe and even cabins for camping.
Only a few minutes from downtown Miami, Oleta River Park is literally a breath of fresh air from the hustle and bustle of the city. Getting there is easy, parking is convenient, and the small entrance fee is certainly worth it.