Lion Country Safari on Wheels
A Picture Safari and Tips For Visiting...
The Drive-Through Safari brings us to some fantastic landscapes... plains, grasslands, wetlands, bushes and forests throughout Asia, African and South America, among herds of zebras, rhinos, giraffes, impalas, wildebeest... from the comfort of your own car! Here is a picture tour. Enjoy!
Las Pampas
We start our Safari in the Grasslands of South America where we find Tortoises, Pelicans, Tapirs...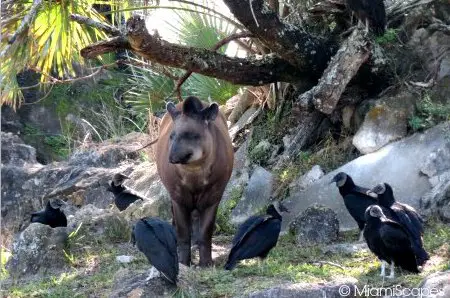 ...And of course llamas...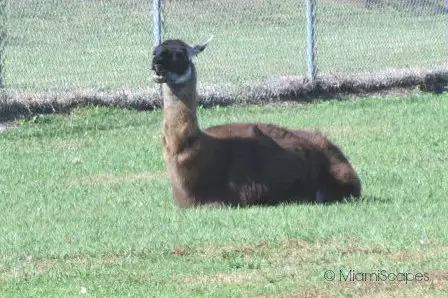 Ruaha National Park
Impalas and the Greater Kudu roam in this African wilderness. Here is the Greater Kudu at feeding time...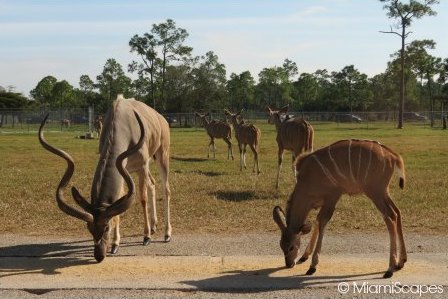 And beautiful and graceful impalas...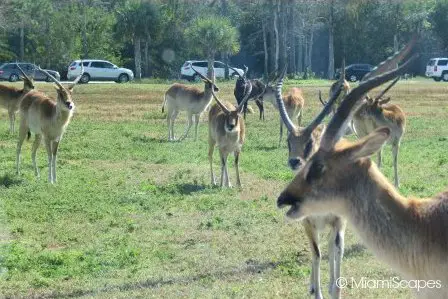 Kalahari Bushveldt
This dry plateau in Southwest Africa is home to the Nile Lechwe and the Orix Gazella. The Orix Gazella is the one with the straight horns standing up.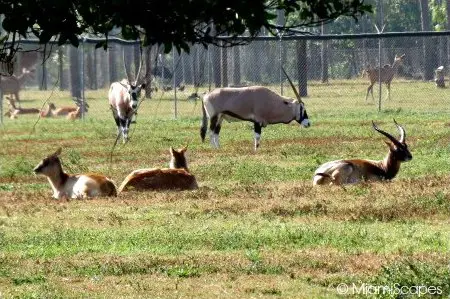 Gir Forest
The Gir Forest is a famous National Park in India. Lion Country Safari is very active in the conservation of endangered species and recently, they have added a herd of Kulan, native to this area in India which is endangered due to habitat loss...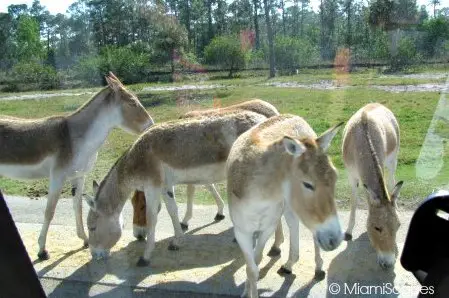 The Blackbuck, one of the smallest members of the antelope family with its stunning horns...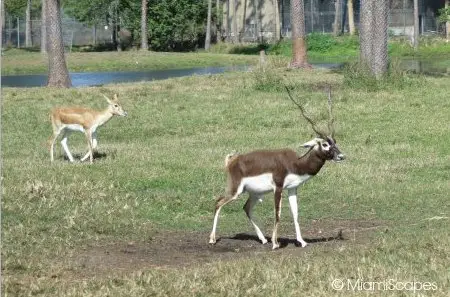 ... and the Asiatic Water Buffalo, just massive...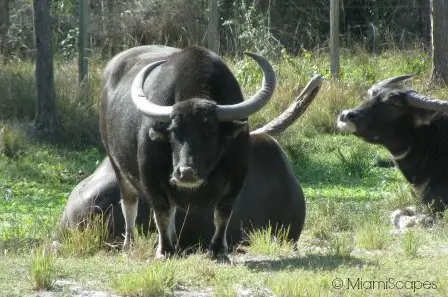 The Gorongosa Reserve
The Gorongosa is one of Africa's famous game reserves located in Northern Mozambique. This is where we find the prides of lions.
In the past, we used to be able to see them roaming freely with some walking up to the car.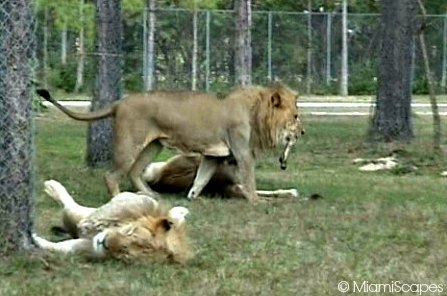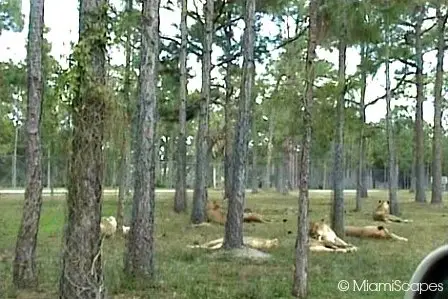 But due to safety concerns, the area has been fenced in, you still get a good luck at the lions!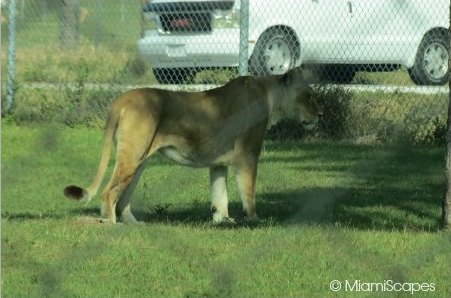 The Serengeti Plains
Perhaps one of the most famous wildlife areas in Africa. Wildebeest, waterbucks, eland, ostrich, watusis, they all live in the Serengeti Plains...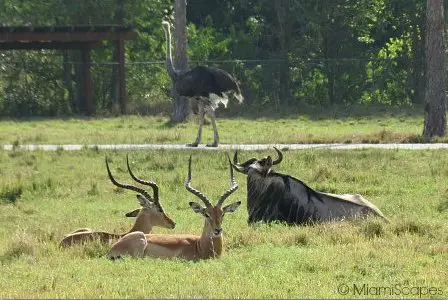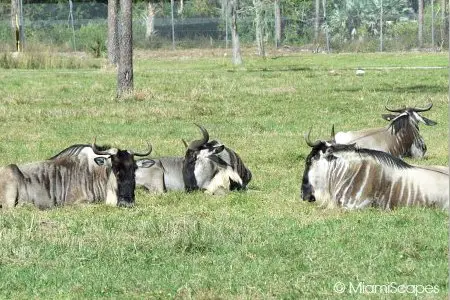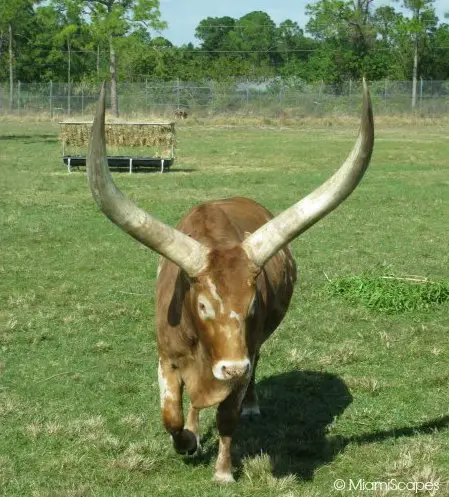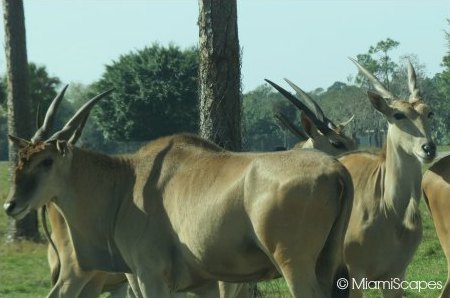 The Hwange Reserve
This is a famous reserve in Zimbabwe. Here we see herds of giraffes, zebras, and even the Southern White Rhinoceros.
White Rhinos roam the "Hwange Reserve", are they dangerous? The White Rhinos are not aggressive as the Black Rhinos, so you don't have to be afraid of having one of them charge your vehicle! But as always, give them plenty of room if you see them approach!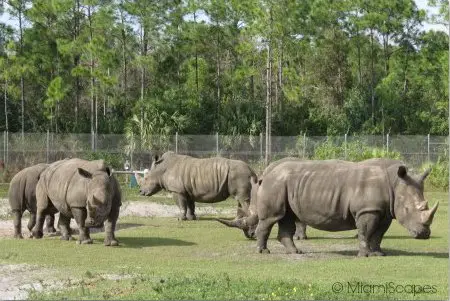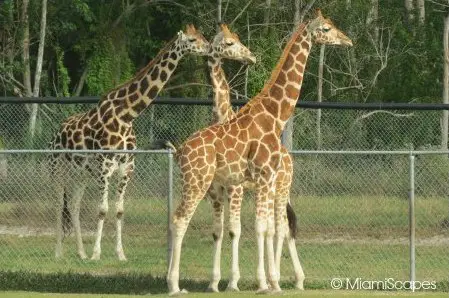 Chimpanzees have a huge play area, right towards the end of the Safari, you see them bouncing, climbing, running, jumping, balancing, just being their playful selves...