Vizcaya Gardens
Charming Retreat and Heavenly Surroundings...
The Vizcaya Gardens are ten acres of charming greenery that have been designed in the formal European lines using strictly plants and flowers fit to survive Miami's hot and humid tropical weather.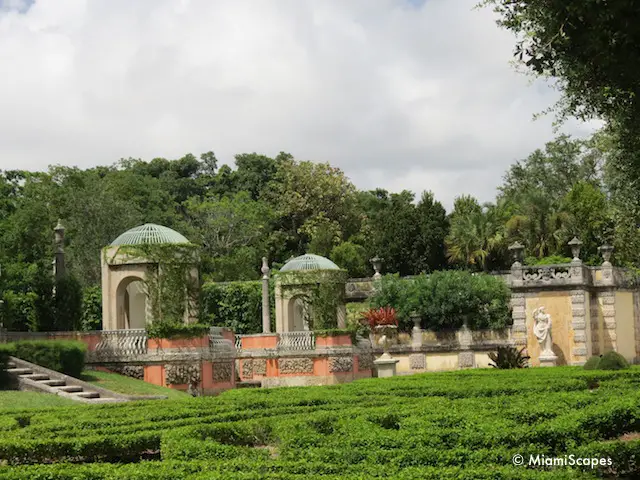 They are beautifully landscaped with many of the elements found frequently in Italian garden design, including the use of stone, sculptures, pools and fountains, and manicured hedges.
The gardens and the many features including gazebos, staircases, fountains, cascades, arches and pavillions are a popular stage for photography for special occasions, engagements, weddings, "quinceaňeras" and the like, and you are likely to encounter a shooting session or two in progress during your visit.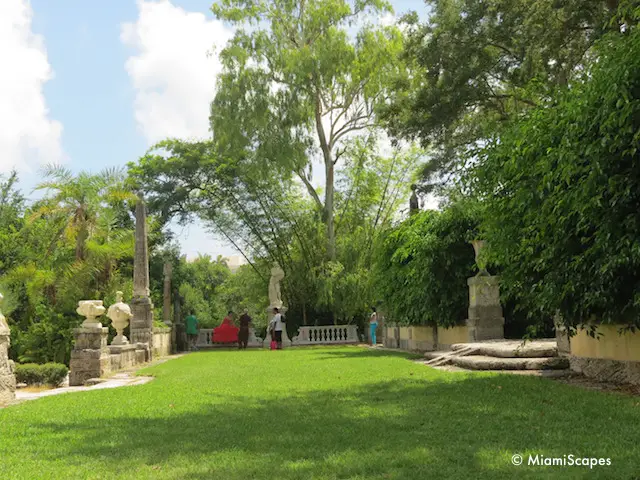 Interestingly enough, one thing you won't see here is beds of colorful flowers. Color is added through seasonal plants, a lot of the shrubery is well-established with many mature trees flanking the edges which provide much welcomed shade during the hot summer days.
The Garden Mound is one of the main features of the gardens with staircases leading to the top of the man-made hill. Here are some views of the house and the garden's Central Island.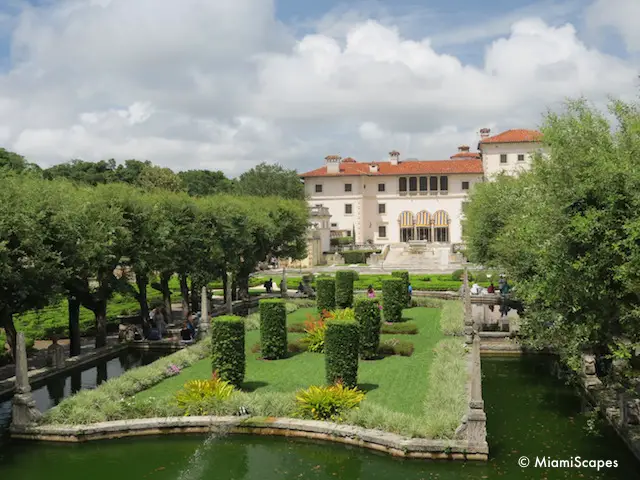 Take your time to stroll around this beautiful place, around the many terraces, walkways and grottos and enjoy the stunning views of the mansion, the many "secret gardens" and little corners. Enjoy!
Beautiful Vizcaya Gardens in Pictures
Two semi-circular pools are found on each side of the main garden in the center. Each with gazebos with overgrown ivy and rows of decorative columns.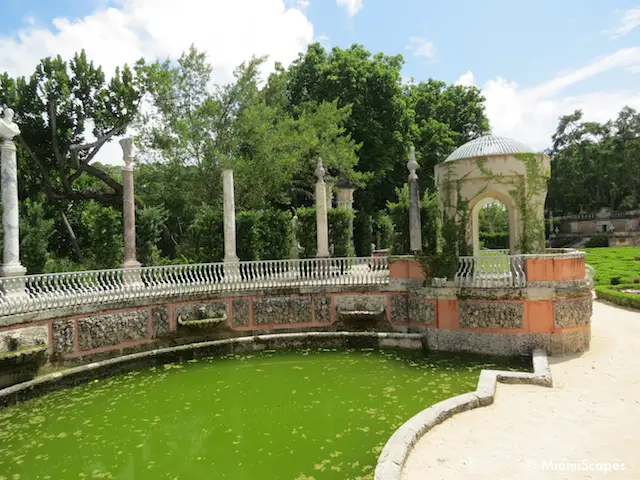 Staircases, walkways and arches lead to smaller gardens.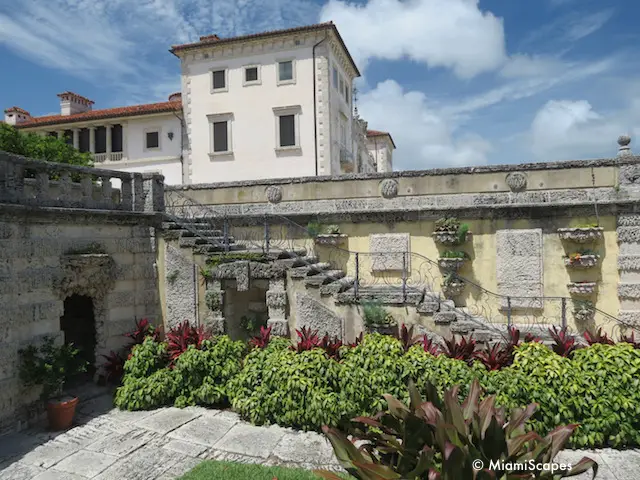 The main formal gardens feature the ornamental Italian inspired clipped hedges with the symetrical designs...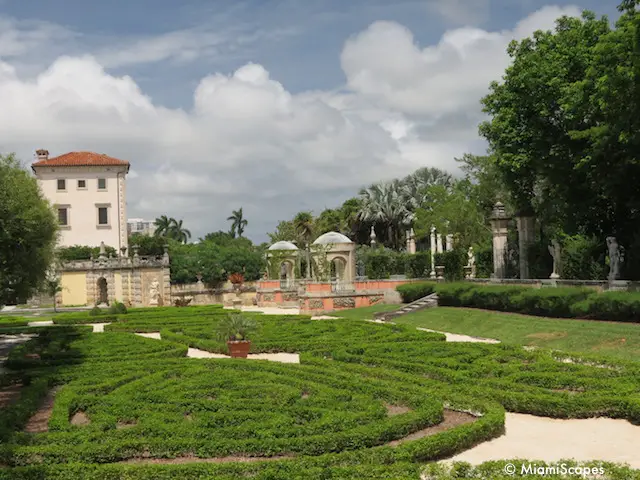 ... as well as groomed topiaries and shrubs...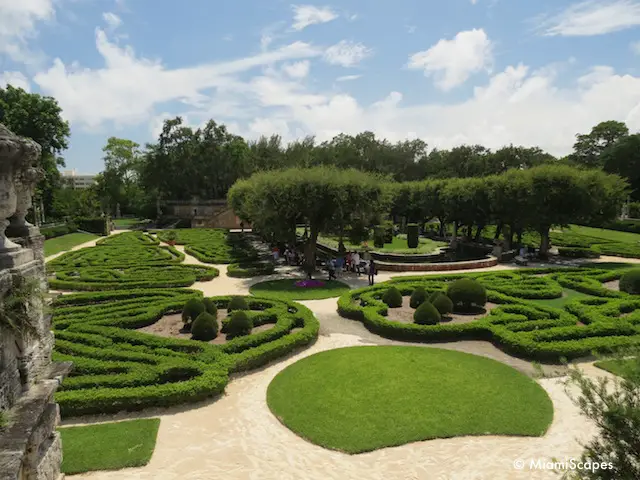 ... found throughout are many statues and fountains, many original pieces from gardens in Venice...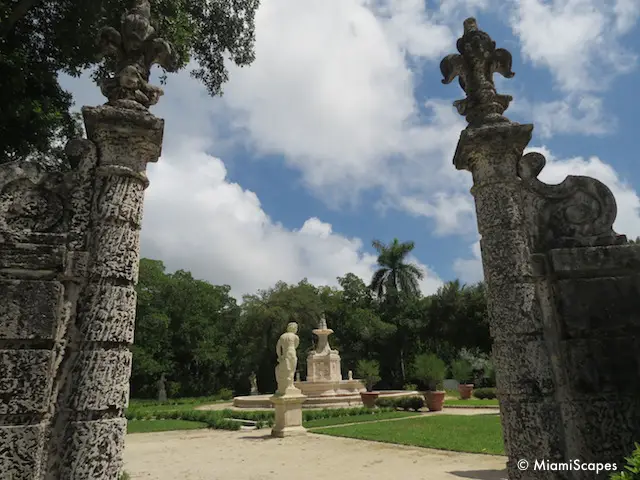 ... the statues are often classical mythological characters and gods...