Everglades Airboat Tours
Options for Exploring the Florida River of Grass
Everglades Airboat Tours are one of the most popular options for exploring the vastness of the area, learn about the many ecosystems and enjoy searching for wildlife. Here's an account of our recent airboat ride and the wildlife we encountered.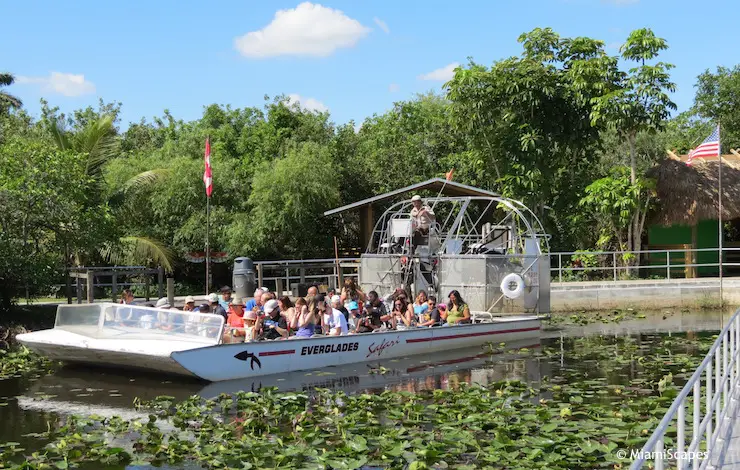 If you have your own car, you have many options for airboat rides. It is important to note that airboat tours are not conducted within the Everglades National Park boundaries, but there are numerous operators spread over the area just outside the park.
Many concentrate along US 41, or Tamiami Trail and also near the park's main entrance and visitor center in Homestead. Simply drive along these two corridors and you can not miss the many signs advertising the airboat rides, there are plenty of them.
During the dry season (november through april), tours are conducted on a continuous basis, every half hour or so, and making reservations is not necessary. If you have a large group or are short on time, then making bookings for a specific time is a good idea.
At any rate, check for any offers at Groupon.
Limited Time Airboat Tours Hot Offers
$17 Everglades Nature and Wildlife Airboat Tour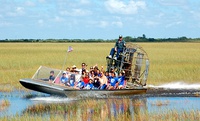 $17 for 1, $33 for 2. Soar through the wetlands with Coopertown Airboat (Reg $23)
$20 Everglades Eco-Adventure Airboat Tour
$20 for 1, $39 for 2, Eco-Adventure and Airboat Tour at Everglades Safari Park (Up to 20% Off)
If you don't have your own transportation, there are no public transportation options to bring you to the Everglades but there are several tours that include service to and from the city.
Everglades Airboat Tours from Miami including Transportation
Everglades Airboat Tours from Ft. Lauderdale including Transportation
Big Airboat or Small Airboat?
Another consideration will be whether to take a group tour or one of the smaller private tours. We have done both and there are pros and cons to both.
On one hand, we like the flexibility of just showing up on a nice day and get on the next boat leaving. On the other, the small boats offer a much more personalized experience where you have your expert naturalist guide sharing his knowledge and passion at your own pace.
The small boats also claim to be able to get to parts where the larger boats cannot, although that might be true, wildlife viewing is a bit of hit or miss, there is no telling what you will see whether you are on the big boat or the small one.
The small boats can certainly go much faster and take in the turns and spins, which the kids love but grandma and grandpa might not appreciate.
And if price matters, the large airboat tours at about $20 per person cost half of what the small boats charge.
Everglades Airboat Tour at Night
Airboat rides are thrilling enough, and at night, in total darkness, it's a totally different experience.
Click here for more Everglades tour options, including tours from the vicinity, Orlando, Naples or Ft. Myers, kayak trips, photography trips, etc.