New Year's Eve 2017 Events and Celebrations in Miami
Big Orange, Fireworks, and Pitbull's New Year Revolution
New Year's Eve is coming right behind the Christmas and holiday blitz and there are plenty of happenings and celebrations to help ring in the New Year.
Miami might not be Times Square, but we do have our very own "Ball Drop" or rather "Orange Drop", fantastic fireworks and a smashing LIVE New Year's Eve event featuring Miami's global superstar Pitbull and many of today's big-name artists.
Pitbull's New Year's Revolution and the countdown to 2017 will be broadcast live on FOX direct from our fantastic setting on Bayfront Park.
In addition to a host of parties, cruises and concerts to ring in the new year, we get to welcome 2017 in balmy 70 degree weather... on the beach... what could be better?!
Check out what's on this year to welcome 2017 with a bang:
Big Orange "Ball Drop", Pitbull's New Year Revolution and Fireworks at Bayfront Park
Pitbull returns to host the largest FREE New Year's Eve party in South Florida for the Countdown to 2017!
The smashing live event in Bayfront Park including our traditional Big Orange, the midnight Fireworks and our very own Mr 305, Pitbull, to host the mega party will be the perfect place to welcome the New Year in gorgeous South Florida weather...
And again this year, the New Year's Eve event will be televised live on FOX.

The details for the countdown to 2017 are still trickling in and soon to be announced but we expect a similar set up as the prior year.
Miami's traditional celebration is Big Orange, the city's answer to New York's Ball Drop and one of America's official countdowns.
"Big Orange" is a 35-foot neon icon that is the centerpiece of the countdown to the New Year.
Early on New Year's Eve, Big Orange slowly creeps the 400 feet up the side of the InterContinental Hotel which is adjacent to the park.
Big Orange reaches the top of the building at the stroke of midnight while fireworks explode all around to add that magical sparkle to our lovely Biscayne Bay.
Along with "Mr. Calle Ocho" many of today's big-name artists are expected to participate and put together a dynamite show. Who's on this year? Stay tuned...
When?: December 31, 2016. Details TBA
Where?: Bayfront Park 301 N. Biscayne Blvd., Miami, FL 33132
Big Orange on the side of the Intercontinental Hotel
Concert at the Amphitheater
How Much?: FREE!
Where to Park?: There is limited, paid parking at Bayfront Park. You can also park at Bayside Marketplace nextdoor or take the Metrorail to the Government Center Station then transfer to the Metromover Inner Loop to Bayfront Park.
No bottles, cans, coolers or personal fireworks are allowed at the park.
More info: www.miamiandbeaches.com and www.bayfrontparkmiami.com
Miami Beach Ocean Drive New Year's Eve Celebration and Fireworks
On a normal day, or rather night, South Beach and Ocean Drive are a happening place, you can imagine what this turns into on New Year's Eve as the city goes all out to throw one colossal street party complete with a splendid fireworks display on the beach:
When? New Year's Eve December 31, 2016. This year's details TBA, last year: Live music and entertainment 9:00 pm to 2:00 am. Fireworks of course at midnight.
Where? Lummus Park at 8th St. and Ocean Drive in South Beach, street will be closed off to traffic
Where to Park?: It will be challenging unless you come early. Several options, metered parking on street or city lots and parking garages, see Parking in South Beach.
Free shuttles to/from North Beach.
More info: www.miamiandbeaches.com
How Much? FREE!
Orange Bowl 2016
When? December 30, 2016 at 8:00 p.m.
Fan Fest from 3:00 pm to 7:00 pm
Where? Hard Rock Stadium (Formerly Sun Life Stadium), Miami Gardens, FL
How Much? Varies, expected to sell out.
King Mango Strut at the Grove
Saturday, December 31, 2016
The King Mango Strut is the wackiest of the wackiest, it's a parade that was born as the antithesis of the King Orange Bowl parade way back, when struters were rejected by King Orange for being too "irreverent" so they decided to start their own King Mango parade, and irony of ironies, the King Orange Bowl Parade does not exist any more.
So what is it? It's a parade with a party atmosphere on a fun and laid back afternoon the last Sunday of the year. The theme or rather themes of the parade are well, anything and everything that made the headlines this year, Mango style of course, meaning, it is a parody of the year's highlights all in the name of fun. Like for example? Everything and everybody is fair game, the TSA, the Pope, twinkies, the Royal Family, politicians, specially politicians ...
Who participates? Anybody can participate, as in, "be on the parade". This is not an over the top parade, the "floats" are not fancy structures or designs, it is all very relaxed with hilarity and fun as the only requirement.
Is it ok for kids? Yes, the Pre-Mango Strut activities begin with the Little Miss Mango Pageant for kids 5 to 12, it is a VERY competitive pageant and all contestants are expected to win, the winners get to ride in the opening "float" of the parade!
So take part or just come to watch, bring a cooler, a folding chair, and be ready to spend the funniest and craziest time, check it out:
When?: Saturday December 31, 2016, parade starts at 2:00 p.m., after-strut street party and dancing afterwards
Where?: Downtown Coconut Grove from Green Street to Coco Walk then back to Commodore Plaza
How Much?: Free!
More Info: www.kingmangostrut.org
Billy Joel New Year's Eve Concert
Legendary icon Billy Joel returns this New Year's Eve to South Florida. The spectacular performance to ring in 2017 will include renowned hits and classic album tracks from throughout his incredible five-decade career.
When? December 31, 2016 - 9:30 pm
Where? BB&T Center (Formerly BankAtlantic Center), Sunrise, Florida
How Much? $56+
Hot Clubs, Parties and Cruises
If you are the party type, talk about being in the right place at the right time. Miami's nightlife is legendary and New Year's is the time to go all out.
From formal lofty affairs with fancy gowns to the latest swanky, celebrity-laden club or a breezy New Year's dinner aboard a mega yacht, New Year's Eve in Miami will be a very memorable experience.
New Year's Eve 2017 Parties, Cruises, Events and Offers are TBA, we will be posting as details emerge. Please bookmark this page and check back later and often!
Justin Bieber (LIVE PERFORMANCE) - Fontainebleau Poolside New Year's Eve 2017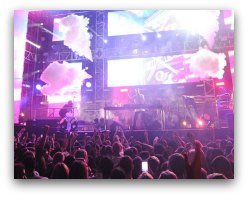 Pop sensation Justin Bieber kicks off the night with an electric performance poolside at the Fontainebleau in the heart of Miami Beach.
General Admission ticket includes entrance to the event and premium open bar until Midnight. Justin will lead the countdown at midnight along with a virtual ball drop.
Where?: Fontainebleau, Miami Beach at 4441 Collins Avenue Miami Beach FL 33140
When?: December 31, 2016 Doors open at 9:00 pm
How Much?: $500 and range up to $50,000 for a stage-side private space for up to 25 guests
Restrictions:You must be age 21 or older to attend
More info and tickets: www.fontainebleau.com/NYE
NYE 2017 at Nikki Beach Miami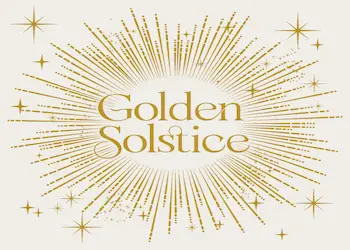 This not-to-be-missed affair will feature mouth-watering haute cuisine designed uniquely by Chef Frank Ferreiro and thrilling live entertainment including a private fireworks display at midnight.
Multiple celebration options will be available including: VIP Table Packages, Dinner Packages and General Admission Tickets.
Where?: Nikki Beach Miami at One Ocean Drive, Miami Beach
When?: December 31, 2016
How Much?: $75 Pre-sale General Admission. Food, beverages and taxes are not included in ticket price.
Restrictions:You must be age 21 or older to attend
More info and tickets: www.nikkibeachmiamievents.com/nye-2017
We at MiamiScapes want to take this opportunity to thank you for your support and wish you and your family a wonderful year ahead.
Happy New Year!!!