Everglades Pictures: Anhinga Trail
Where are the Alligators? Check Them Out From the Boardwalks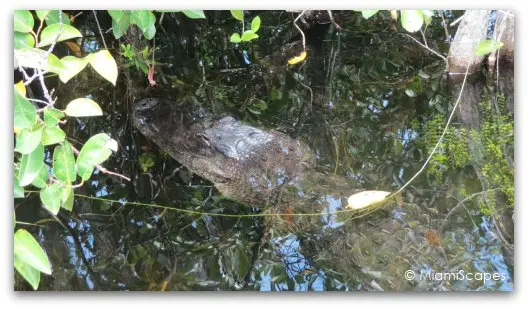 Alligators are all over the Anhinga Trail, but one popular spot where they assemble regularly is straight to the end of the main paved stretch.
As you leave the small visitor center and start walking on the paved trail, you walk to the end without entering any of the loops or boardwalks to your left.
Right at the end of the paved portion there is a small platform that sits just atop the edge of the lagoon.
This is a great spot to watch for alligators.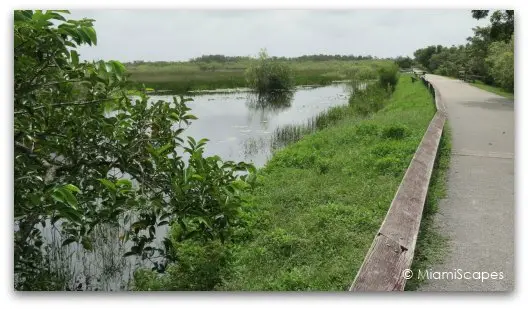 The paved trail stretches along a canal where you will often spot all kinds of wildlife, birds, alligators, turtles... See the pictures here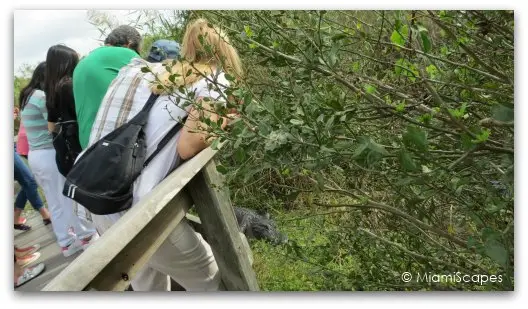 At the end of the paved trail there is a platform that sits just at the edge of the water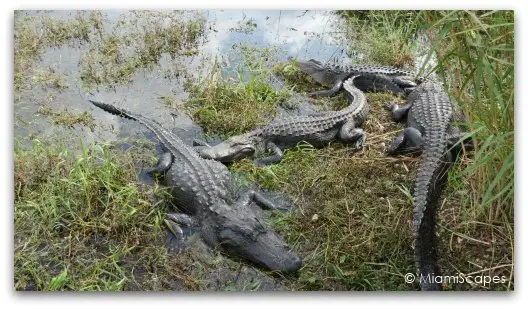 Just below there are alligators by the dozen, catching some rays...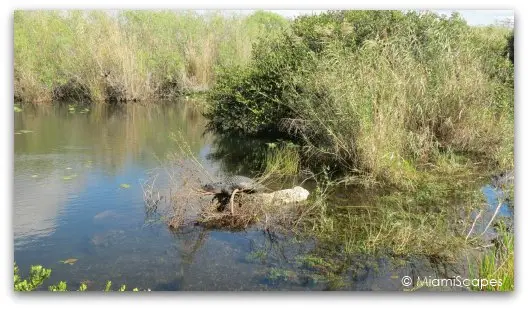 It is fun to watch them swim and crawl back in land, some don't quite make it...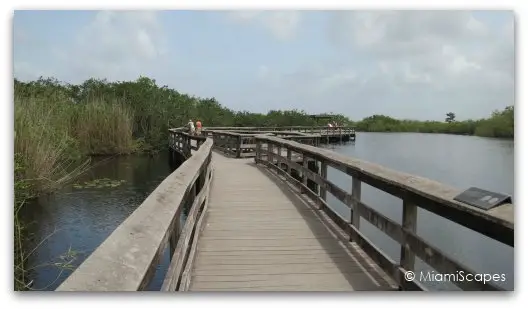 A series of elevated boardwalks let you explore the lagoon...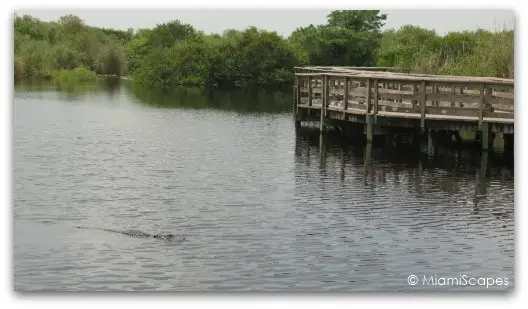 Also great spots to watch out for alligators swimming, going underneath the boardwalk and resurfacing on the other side...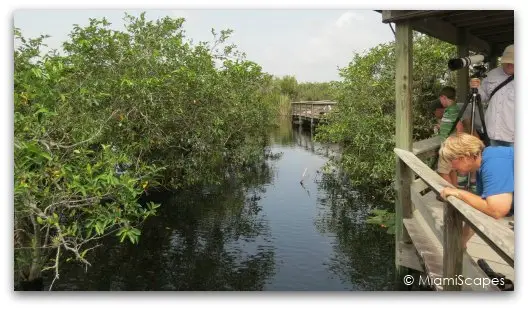 And there is much more than alligators, the boardwalks get you close to the vegetation...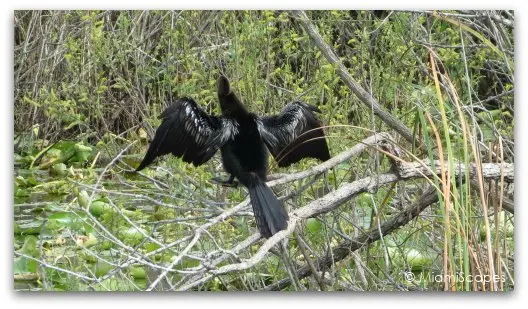 The water birds...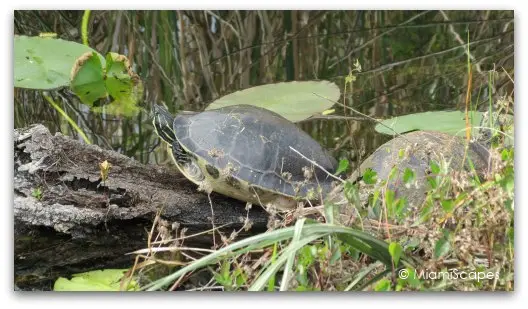 The turtles...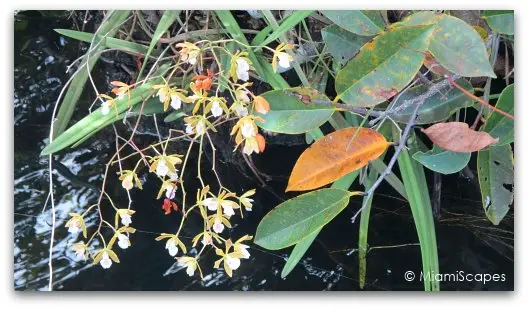 Beautiful airplants and flowers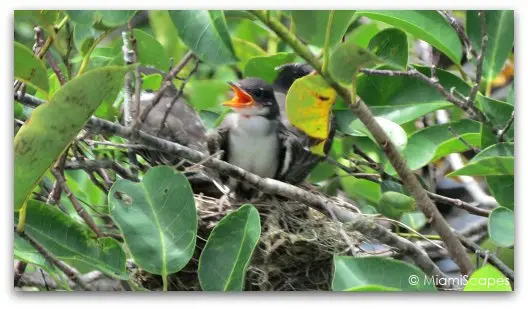 And if you look closely, nesting birds...
The Anhinga Trail is located at the entrance of the park, so now let's continue further into the Everglades and down the road until we reach the Flamingo Outpost at the end. What's at Flamingo? Manatees, crocodiles, nesting osprey...
Here are some tips for visiting the Anhinga Trail of Everglades National Park.