Sunny Isles Beach
Long Stretches of White Sand and a
Landmark Fishing Pier
Sunny Isles Beach located in the northern corner of Miami, with a two-and-a-half mile stretch of white sandy beaches is a magnet for the sun-seeker souls looking for a more quiet retreat than South Beach.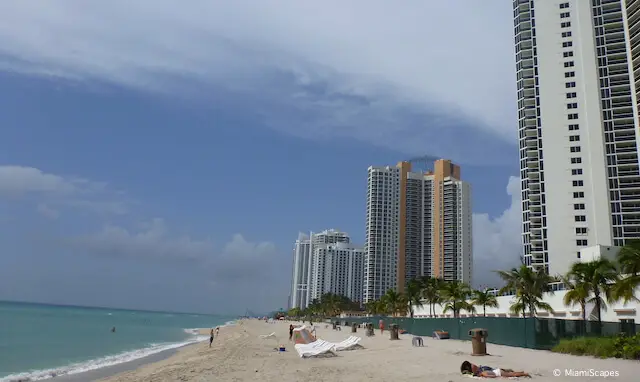 Not long ago, the coastline was lined with quaint waterfront motels, these have now been replaced by luxury high-rises, condominiums as well as hotels.
In fact, the entire city of Sunny Isles has seen a transformation with the new arrivals offering world class facilities, golf courses, spa and fitness studios, fine dining and marinas. That has also led the way to new international restaurants, bars and boutiques which have opened their doors on Collins Avenue, the main stretch.
One of Sunny Isles' landmark is the Newport Fishing Pier, at the south end of the beach.
Built in 1936 and now a designated historic site, the half-mile pier has been recently renovated and is great for a stroll, you can bring your fishing rod and try your luck or just relax and have a beer at the restaurant, The Beach Bar @ Newport Pier, views can't get any better than this!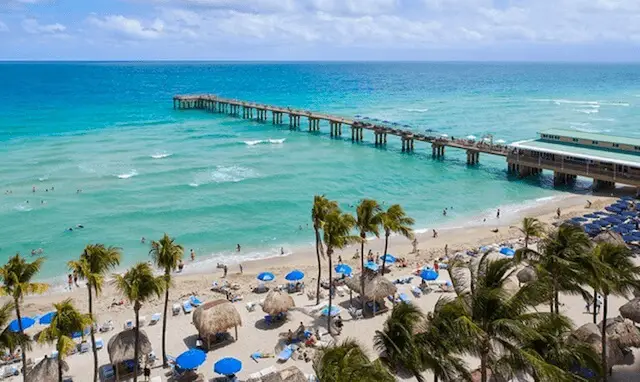 Pier Park is the main access to the Sunny Isles beaches and where the public parking lot and most of the concessions are.
Beach Access and Facilities
Unless you are staying at one of the waterfront hotels or condos, you will have to use one of the many points of access to the public beaches.
The main access to the beach is through the Pier Park on the southern end of Sunny Isles at Sunny Isles Boulevard and Collins.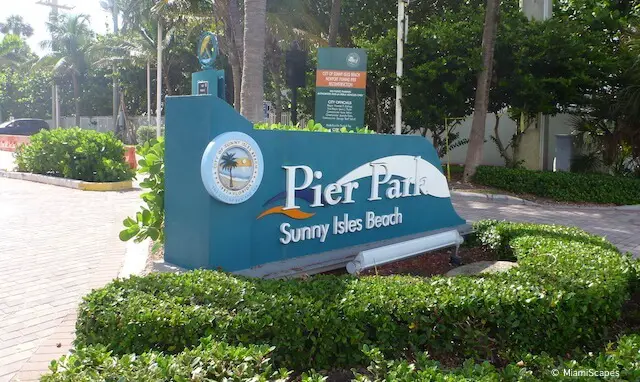 You can also use any of the many access paths spread out every other block or so. There are over a dozen crosscuts that bring you from the other side of the high-rise jungle to the beach. The paths are well-marked, look for the city's signature signs: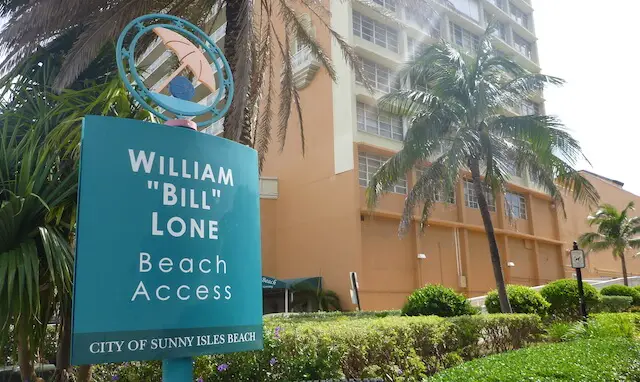 The well-maintained paths lead you to the public beaches, and you will find bathrooms and showers at some of the access areas.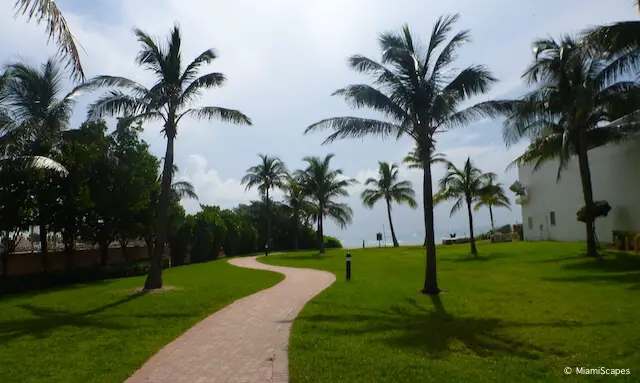 There is municipal parking at the north end, under the overpass near 192nd Street, metered parking starts at $2 for 2 hours.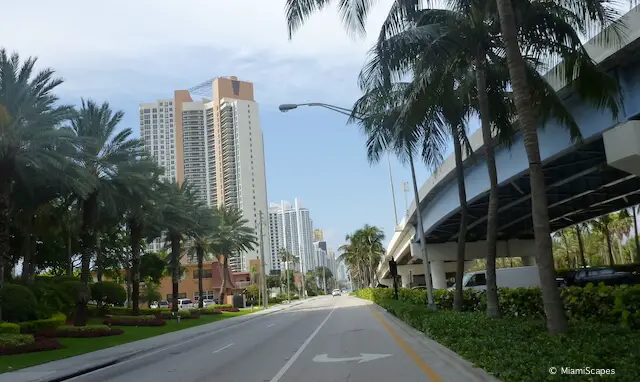 Whether you are staying at Sunny Isles or just stopping for the day, enjoy your time!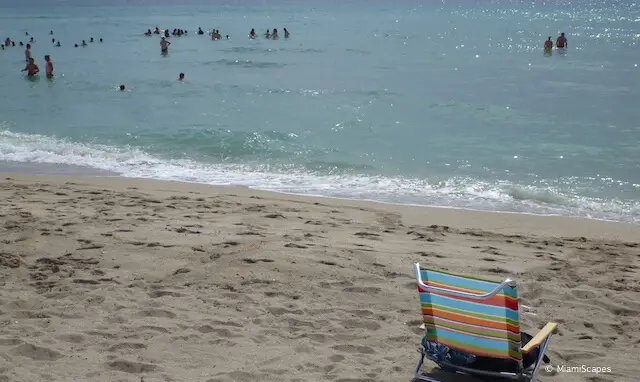 Sunny Isles Beach at a Glance
Where?: Collins Avenue between 163rd and 192nd Streets
Parking: Metered parking at Pier Park on Sunny Isles Boulevard and Collins, and under overpass at 192nd Street and Collins.
Lifeguards: Yes
Restrooms and Showers: At Pier Park and beach access points at 174th Street and 192nd Street.
Newport Fishing Pier: open 24/7, $2 general admission, free for residents, $5 if fishing, ($2 for residents)
Other ammenities: Picnic tables, benches, fishing at pier
The City of Sunny Isles Beach also offers a FREE city shuttle which makes getting around within the city a breeze