North Shore Open Space Park
A beautiful retreat within the city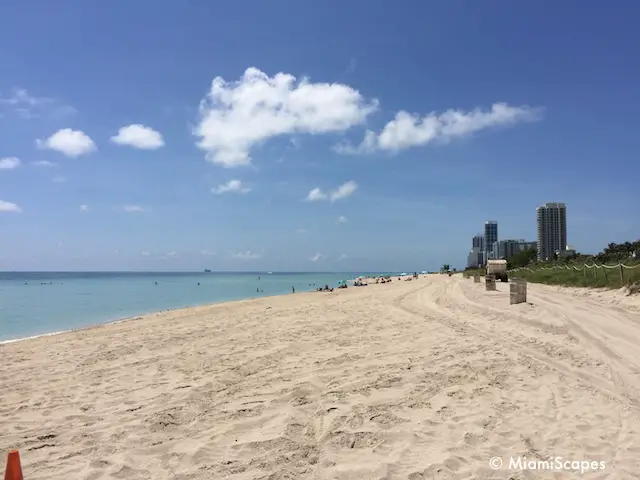 North Shore Open Space Park is as far north as you can get and still be within Miami Beach. What sets this beach apart is the lack of high-rise developments all along the waterfront, as the beach is bordered by a green park, a real "open space", and literally a breath of fresh air where you can enjoy one of the city's most beautiful and less congested beaches.
This is the largest park in Miami Beach and as far as beaches go, a very mellow one and mostly frequented by locals.
There isn't much in terms of ammenities, no watersport, chair or umbrella rentals, so definitely a less touristy and commercialized atmosphere. If you are looking for the hip vibe a la South Beach, this is certainly not the place.
There are lifeguards on duty and picnic tables, it is more of a family atmosphere where locals come to spend the weekend.
Other facilities include showers and restrooms which are kept in decent shape.
Dogs are allowed at the park but not at the beach.
There is also some walking and biking trails that are great for enjoying this beautiful natural retreat.
There is parking at the lot accross the street and there is almost always spots.
As all other Miami Beaches, the park is open from sunrise to sunset. I would avoid this park after dark. As with any place that is deserted after sundown, it is better to be cautious.
North Shore Open Space Park at a Glance
Where?: Collins Avenue from 78th Street to 87th Street
Hours: Sunrise to Sunset
Parking: Municipal parking lot accross the street on 79th St. and metered street parking on Collins
Lifeguards: Yes
Restrooms and Showers: Yes
Other ammenities: Picnic tables, grills, benches, walking and jogging paths